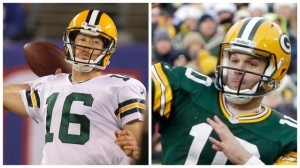 The Packers must cut 13 players by 4 p.m. ET on Tuesday to reduce their rosters to a maximum of 75 players. The Packers roster cut to 75 will include some tough decisions at the tight end, running back, and wide receiver positions.
Here are the roster reductions from 89 thus far:
1. TE Colt Lyerla
2. S Charles Clay
3. CB Antonio Dennard
4. WR Chris Harper
5. LB Korey Jones
6. FB Ina Liaina
7. QB Chase Rettig
8. WR Gerrard Sheppard
9. NT B.J. Raji (Injured Reserve)
10. WR Jared Abbrederis (Injured Reserve)
11. G Don Barclay (Injured Reserve)
12. G Andrew Tiller
13. RB Rajion Neal
14. LB Joe Thomas
To see a list of roster cuts by all NFL teams, click here.