The Green Bay Packers should be used to these pre-playoff playoff games. This will be the fourth straight the Packers have played for the NFC North title in the last game of the season. They beat the Bears in 2013, the Lions in '14 and lost to the Vikings last year. The last two years the game was in Lambeau, and Soldier Field might as well be Lambeau, so tomorrow's game in Detroit is a different animal.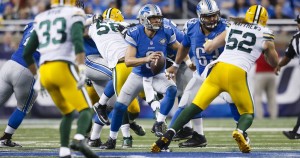 If you are a betting person I'm guessing you didn't lay too much money on the Packers to win the Super Bowl back in November when the Packers were sitting at 4-6. Taking a shot at Wild Jack Promotions for Online Roulette would have been a much safer play. Now the Packers are a top five betting favorite to win it all and they aren't even in the playoffs yet. Things change quickly in this league.
Which brings me to the Showdown in Motown. This is a game the Packers have no business losing, they are the better team with the better quarterback and better coach. The Packers have won five in a row and the Lions have lost two in a row, two teams heading in different directions. A loss by the Packers and likely missing the playoffs would be a huge blow to the Ted Thompson-Mike McCarthy regime and could instigate major changes to the front office and/or sidelines.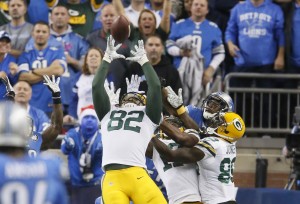 As much as I would like to see a change at general manager, I think the Packers will beat the Lions and quite possibly win their first playoff game, keeping the status quo of making the playoffs but not winning the Super Bowl going for another two years probably.
I think the Packers' offense is virtually unstoppable right now and finally playing on a clean field may make them even better. The Packers haven't played indoors since October 30th in Atlanta, a game the Packers lost by a point in the final seconds. The Lions are not the Falcons. Detroit's defense isn't bad but their offense is only the 23rd ranked unit, even with quarterback Matthew Stafford having a great year.
Against the Packers' defense, though, I expect the Lions to score early and often, this game will be a track meet and the team with the ball last probably wins. I just can't see any way the Packers don't pull it out. Green Bay 37, Detroit 30. Bring on the Giants.