The Green Bay Packers are facing quite a decision when it comes to the final roster and their plethora of wide receivers. Complicating the situation is the fact that two of the players competing for roster spots are also being counted on as key players on special teams. I can see seven receivers being kept again this year as the Packers can ill afford to be caught short of weapons on what could be a Super Bowl caliber team.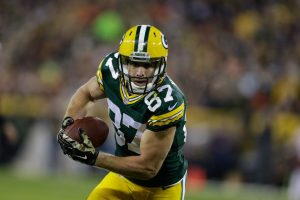 The top three of Jordy Nelson, Davante Adams and Randall Cobb appear to be locks, only Cobb might possibly be in trouble due to his high salary and limited production the last two years. And not only that, last year Jordy played a lot from the slot, which is Cobb's primary position. I don't think they will cut him but it wouldn't be a total shock to see him traded.
The general consensus is Geronimo Allison has had an excellent camp and even with a one game suspension, he will be the fourth. After that things get really interesting. The people's champ, Jeff Janis is a special teams ace but can't really be counted on to player wide receiver. Same for Trevor Davis, the second-year man out of Cal who was supposed to add speed to the group but was a non-factor last year. Davis, however, is being groomed as the number one punt returner. A couple of muffs lately might cost him that job and if it does, his roster spot might go with it.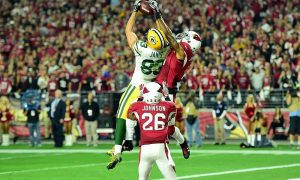 Then there is Max McCaffrey, who has had a solid camp and has produced in the games as well. He's smart, and catches everything thrown his way. He looks like the most polished receiver amongst those fighting for the last few spots. Then there is Michael Clark, the rookie out of Marshall who has turned heads in camp, as well as DeAngelo Yancey, Malachi Dupre and Montay Crockett still on the roster.
If Davis and Janis make the team for their special teams contributions, that would be six, but with only four that can really play receiver. The key will definitely be Davis, if he is the punt returner then they have to keep seven. I think the seventh should be McCaffery. I think I would keep McCaffrey even if they decide to part ways with Davis and only keep six. I think Clark is definitely in the mix for a roster spot, the rest are likely practice squad material, especially Yancey and Dupre, who were draft picks this year. Online betting enthusiasts will be keeping tabs on these players, as their inclusion or exclusion could change team dynamics.
Maybe the Packers can trade one and get something in return, because they no doubt will be losing some good young talent if they can't get them to the practice squad. Going to be fun to watch.