Wow! Never has a broken collarbone caused such much havoc. The Green Bay Packers have made wholesale changes since finishing the season at 7-9 without the services of quarterback Aaron Rodgers. Looks to me like a real case of a blessing in disguise.
The Packers had to take a step back in order for them to finally take a deep look at the way things were being run on 1265 Lombardi Avenue. And that they did. Head coach Mike McCarthy wasted no time in firing defensive coordinator Dom Capers. Team president Mark Murphy followed suit with the removal of Ted Thompson as general manager. Those changes were long overdue.
Here is my take on the hires.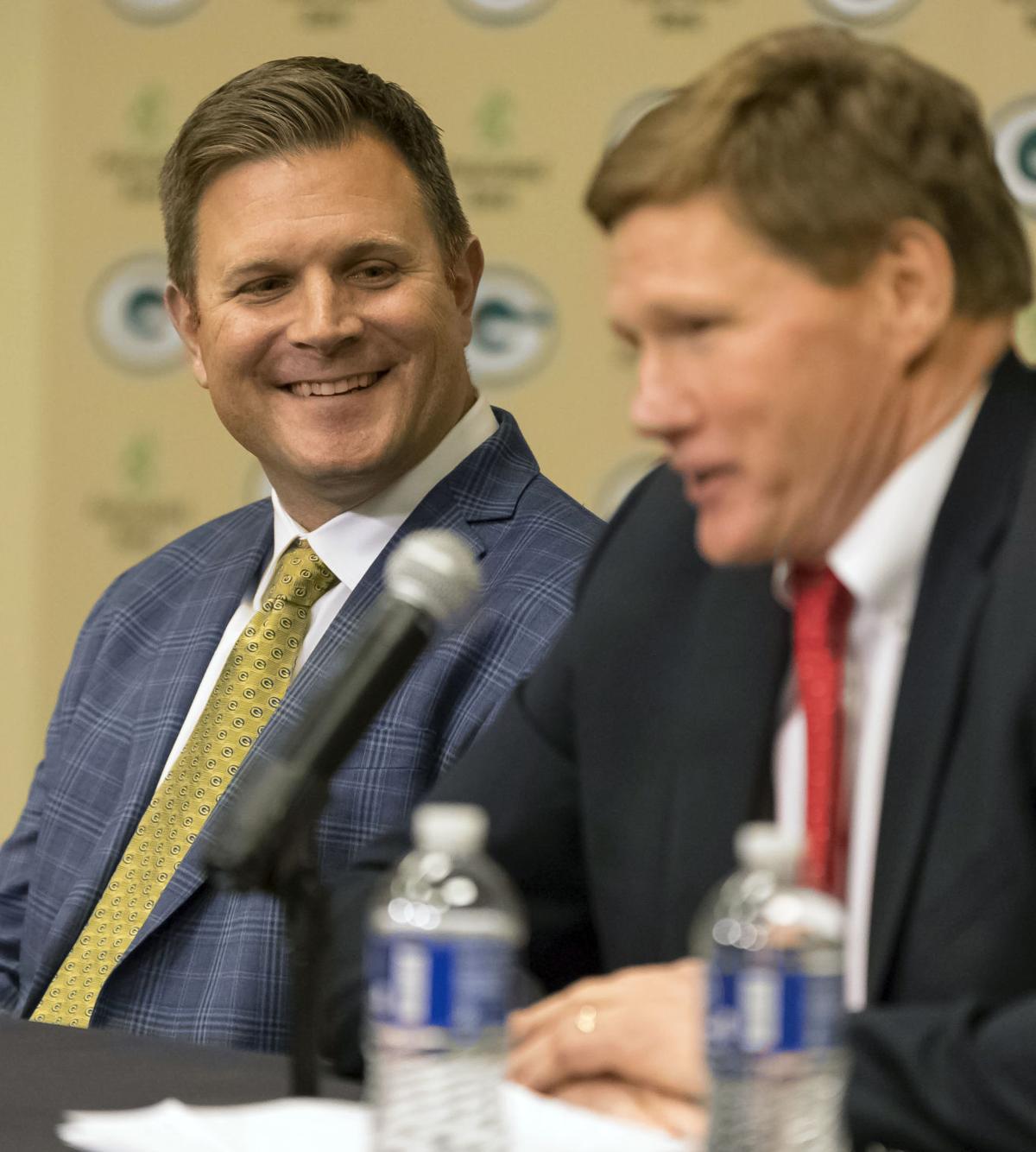 I really like the hire of Brian Gutekunst as general manager. While the hire of Eliot Wolf would have been the sexy move, this was the right move. Gutekunst has been with the team 19 years and has much more college scouting experience than Wolf does. Wolf has been more on the pro personnel side. I like a GM with college scouting success. And certainly Gutekunst's "no stone unturned" response to player acquisition has to be music to Packers' fans ears.
While not official yet it appears former offensive coordinator Joe Philbin will return in that role. Philbin was McCarthy's OC from 2007-2011, the most prolific offensive years of McCarthy's career by far. I think his return will help a ton. Aaron Rodgers likes him and maybe he can even create a game plan that can win games with Brett Hundley if need be. Not sure who the quarterback's coach will be, that is anybody's guess.
On the defensive side it looks like Mike Pettine is the man. I like this hire as well. In fact, I like it a lot. My only trepidation would be that he was a defensive coordinator under Rex Ryan for his most successful years. Like McCarthy on offense, Ryan was calling the shots on defense for those teams. Can Pettine do it as a defensive coordinator without Ryan? I think he can, and will.
This dude won seven games in one year in Cleveland as head coach. First ballot hall of famer if you ask me. Seriously, I do like this hire. Not another old phart, somebody with some fire and an attacking scheme. I think the players will like him and I bet he rejuvenates Clay Matthews, even though I think Matthews had an excellent 2017 season. This will be really fun to watch. He is definitely not Dom Capers.
There is still a lot of coaching staff and front office moves yet to be made. Not sure how I feel about Wolf. On one hand I think he is a sore loser for leaving the team because he didn't get the GM job. But I can also see him wanting to gain experience in another organization. I think he could stay right here and still get a GM job, but if he wants out so be it. Like his dad once said, everybody is replaceable.
I have thoughts on the new leadership structure and the future of Rodgers. Next up on the agenda. But liking what I have seen so far in this short offseason.