For Packers fans, not having an interest in the playoffs is an unusual experience, and it isn't one we want to repeat. What can the Packers do to ensure that the mediocre performances of a 7-9 season are not repeated next time?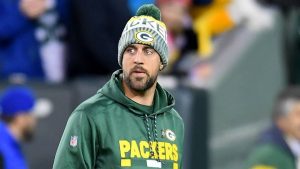 For a start, offer a prayer to the injury gods on behalf of Aaron Rodgers. Getting through more than half a season without A-Rod is like trying to win the Indy 500 on three wheels, and by the time that he made a belated reappearance against Carolina, it was probably too late. Having Rodgers fit should ensure that the Packers are more competitive in 2018.
They will need to be. The 2018 schedule is about as tough as it gets. The combined winning percentage of next season's opponents last time was .539, which makes their schedule one of the most difficult in the NFL. Six of their games are against playoff sides, and three of those – Minnesota, Los Angeles, and New England – will be on the road, and that will hit their chances. Packers fans who like to bet on the NFL will probably find their team the second or even third favorites to take the North title next season.
This offseason's acquisitions are vital if the Packers are going to be able to challenge, and the top priority has to be on defense. They ranked at or near the bottom for most defensive stats last season, and the first two of their 12 draft picks are likely to be defensive.
The arrival of free agent Muhammad Wilkerson later this month could be a bonus. The Jets defensive lineman previously worked with defensive coordinator Mike Pettine in New York, and though his form fell away in the last two seasons, if the Packers can get him back to his best, he could be a major asset. His arrival would also free them up to look at other defensive options in the April 26th draft, starting with a pass rusher.
Most of the Packers' mock drafts have them going for a linebacker with their first-round pick, and names such as Bradley Chubb and Roquan Smith have cropped up a lot. However, with the 14th pick, it's debatable whether either player will be available for the Packers, so Marcus Davenport of UTSA and Harold Landry of Boston look more likely.
Both players performed strongly at the Scouting Combine. Davenport performed well on speed, agility, and jump tests, while Landry did better still, finishing tied top at the 20-yard shuffle among the list of players in his category, second in the three-cone drill, and top in the 60-yard shuffle. His bend ability and explosive first step make him an attractive option as Pettine attempts to put together a defensive unit capable of threatening the quarterback.
If they can grab either Davenport or Landry in the first round, expect the Packers to look at a cornerback for their second pick. This is another key area where they need to strengthen, and while some mock drafts have them going for Minkah Fitzpatrick from Alabama, he is more of a safety, so a better option is Mike Hughes from Central Florida. Hughes, in fact, began his college career at North Carolina and moved to UCF in 2015, where he finished his 2017 season with 49 tackles and four interceptions. Hughes has cropped up in a number of mock drafts in the last few weeks, and the Packers may be taking a close look at him on Pro Day.
While defense remains the priority, having 12 picks gives the Packers some flexibility, and they may also look to add strength to the offense, particularly at tight end. Hayden Hurst of South Carolina heads the pack in this position, combining athleticism and production, but he is likely to go in the first two rounds, and the Packers may not be willing to forego their priority defensive picks. If they do go for a tight end, Mike Gesicki from Penn State seems a more plausible option. He's quick, tall, and powerful and will cause defenses problems, being too fast for linebackers yet too big for most safeties to handle. His blend of size and speed will give the Packers offense another dimension.
A lot can happen between now and April 26th, and at this stage, the Packers' plans are probably more fluid than the mock drafts would have you believe, but the focus on defense seems logical, and Davenport, Landry, Hughes, and Gesicki are all plausible draft options who would definitely strengthen the team ahead of a tough season.