The news is all around – Matt LaFleur has been picked up as the new head coach of our beloved team! He will come as a replacement of Mike McCarthy, who has been associated with the team for almost 13 seasons till now. From the President of the team, Mark Murphy to the General Manager Brian Gutekunst, all are excited to have the new man on board.
The Packers are hoping this appointment would be their answer to Rams appointing Sean McVay back in 2017. According to the latest news coming in, the players of the team would be introduced to their new leader tomorrow, however, for all you fans out there wanting an introduction to Matt, look no further! Here are the top three things you need to know about the team's 15th head coach:
Matt commanded an offensive overhaul in L.A.
When Rams' picked up their new head coach Sean McVay back in 2017 January, Sean roped in Matt for assisting him on the offensive. They have had an illustrious history of working together in Washington along with Mike Shanahan (2010-2013).
In 2017, Matt took care of the offensive side and brought Rams to a 29.8 per game from a score of 14.0 per game, and that too in one season! This no doubt was seen for the first time in the life of the game.
Furthermore, many individual athletes also saw an increase in their points with players like Jared Goff seeing their rankings shooting up from 63.6 to 100.5. Clearly, Matt is among those who can create wonders on the field, so for all those out there who cherish NFL betting, hedging your bets in a Packers game from now on can prove extremely profitable!
This offensive approach of play suits well for the fans and even the punters who are planning to hedge a bet. It won't be reasonable to expect a sudden change in fortunes but LeFleur will steady the ship and will definitely turn the odds in Packers' favor in the new season. When that happens one can't simply waste this opportunity, so make sure you check out these NFL picks before placing your bets. This is the perfect place for all your betting needs. Odds from all the major bookies will be listed in one place, and if you are feeling extra confident about Packers chances you can even place a long term bet.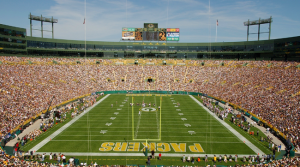 Tennessee's play-calling experience
Parting with Sean and from the Rams', Matt went to help in managing the offensive for the Tennessee Titans. According to various sources, last year, the team had a completion percentage of 68.7% which was the highest in the entire season.
This number can help you in picturing how good the team was in terms of the quarterback's throws. As you might have already guessed, a lower number means the willingness to take increased chances, and on the other hand, a higher number implies the likelihood of higher-probability passes.
In the recent most season although Marcus Mariota was suffering from injuries, the Titans managed to mount an excellent playoff where Derrick Henry covered almost 1,059 yards and also contributed to 12 touchdowns for about 215 carries. This figure approximates to 4.9 yards per attempt
Coaching MVP
Well, another thing for which Matt is quite famous for within the NFL circuit is coaching an MVP. And in case you are wondering who, let us help you out a bit. In 2016, LaFleur helped Matt Ryan in his entire campaign for the MVP. His exceptional performance also led him to become Associated Press' Offensive Player of the Year, and his quarterback ranking of 117.1 has not yet been matched by any other player. In appointing a young coach like LeFleur the Packers have kept an eye on the long term. Hopefully the appointment turns out to be successful.
Now that the Green Bay Packers are powered by LaFleur, for the new head coach, Aaron Rodgers would be just another feather in his cap.