Green Bay Packers general manager Brian Gutekunst is certainly trying to improve the roster he inherited from Ted Thompson. He took a mild swing at free agency last year and came back with a full cut this year, signing four potential starters on the second day of pre-free agency. Whether or not he hit a home run remains to be seen, but fans have to be excited by this wild new approach to roster building.
You all know who the fab four are, so after overcoming the shock and awe and looking over these guys, here is my take.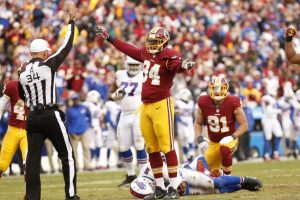 The addition of the Smiths, Preston and Za'Darius, completely changes the outside linebacker position for the Packers. Gone are Clay Matthews and the oft-injured Nick Perry. Perry was one of Thompson's worst ever re-signings. Even when healthy he wasn't that great, and was rarely healthy. Not surprising he hasn't signed anywhere else yet.
I am going to miss Clay, though. But him signing with the Rams is perfect. Going home to finish his career. Very happy for him, but damn, wish he could have finished it out in Green Bay. The dude is still a beast and it would not shock me if he helps the Rams get a ring. They weren't far away last year.
The Packers have definitely upgraded the linebacker position barring the usual injury that happens to Packers' free agent signings. It's like a jinx or something. Sign with the Packers and get hurt. Hopefully things change this time around.
Adrian Amos is an interesting signing at safety. The Packers say he is coming into his prime and is smart as a whip. But I have a Bears' fan friend who actually thinks Ha Ha Clinton-Dix is a step up for them. Didn't like Amos at all. I don't know that much about Amos, but I do know Clinton-Dix is a joke and a locker room cancer.
Just think about it, the Redskins gave up a fourth round pick for Dix and barely made an effort to re-sign him. That was a great move by Gutekunst. The Packers still need help at safety and that may very well be available in the draft as well other options on the current roster.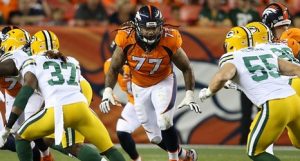 It's just a hunch but I think the Billy Turner signing could end up being the best of them all. Could be a stalwart on the line for a long time. He is the least accomplished of the signings but I think he can make a huge impact on the right side of the Packers' offensive line.
Reports are out that the Packers are all of a sudden tight against the cap, so guessing there won't be any more signings. If reports are true that the Packers are only five mil under the cap, major cuts could be coming. Very interesting.