The Green Bay Packers are defending NFC North champions and can take a one game lead toward repeating as champs with a win over Atlanta Monday night. The Falcons bring the worst pass defense in the NFL into the game, so expect the Packers to struggle passing all night.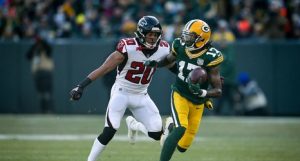 Never seems to fail, if a team is terrible at something on defense they all of sudden play like world beaters against the Packers. It won't help that the Packers are down to bottom of the barrel receivers with Davante Adams and Allen Lazard out with injury. In fact, the Packers injury list is long. This is going to be a really tough game I think.
Somehow, the Packers go to 4-0. Green Bay 26, Falcons 23.