Well folks, the honeymoon is officially over for head coach Matt LaFleur. The Green Bay Packers were thoroughly dominated by the Minnesota Vikings yesterday and now have lost two of their last three games. It is painfully evident that the Packers' defense is not of championship quality. And sadly, there is little hope it gets any better this year.
While the final score was only 28-22 the Vikings took control in the second quarter and dominated the second half. The Packers were completely defenseless against them. Watching Dalvin Cook do exactly what he pleases was hard to digest. How can an NFL team be so bad at stopping something they know is coming? It's crazy. I bet if you visit Michigan Casinos things have changed a little over the last three weeks, the Packers' stock is dropping rapidly.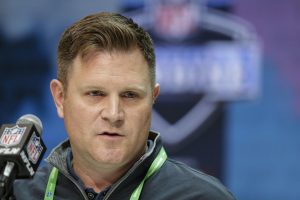 So what is the problem with the Packers' defense? The fact that general manager Brian Gutekunst hasn't brought in any help for the unit tells me he thinks the players are not the problem. The trade deadline is about to pass and several players who could have helped the Packers have been snatched up by teams not afraid to make a move. So by not bringing in any help it must be a sign that the coaching staff is not getting the best out of the players given them. At least according to Gutekunst.
One thing you always notice about the Packers' defense is once things start going south they only snowball. Never can they adjust and stop what is gashing them. It's a disturbing trend, which again points to coaching. Regardless of what the problem is, there won't be a coaching change midseason. LaFleur has to find a way to get better coaching out of his defensive staff or his second season is going to crash and burn.
But the defense is not the only concern. For the last three weeks the Packers' offense has not been quite right. Aaron Rodgers again missed wide open receivers he would normally hit and seems to get happy feet when things are closing in around him. I know it doesn't help that his receivers can't get open so with Davante Adams being double-covered via the Vikings Cover 2 defense, Rodgers had know where to go with the ball.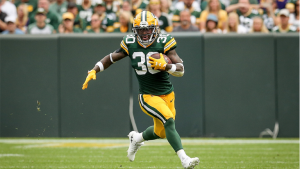 At running back the Packers badly missed Aaron Jones. Jamaal Williams is a great compliment back but the difference between him and Jones is stark. Without that home run threat defenses aren't worried about risking a little to put more pressure on Rodgers. Second round draft pick AJ Dillon hasn't shown much in limited opportunities so the Packers offense changes without Jones. Hopefully he can return against the 49ers Thursday.
I'll give credit to LaFleur for not sugarcoating the team's performance, saying if things don't improve you can expect more of the same results. Let's hope he can fix it, or this could get ugly real quick.