The Green Bay Packers face the 10-4 Tennessee Titans in what should be a very entertaining football game Sunday night. The Titan's bring to town the NFL's leading rusher in Derrick Henry, whose 1679 yards are almost 200 more than second place Dalvin Cook. This man is a true force of nature. Of course, the Packers have their own force of nature in quarterback Aaron Rodgers, so this is going to be an air versus ground type of battle.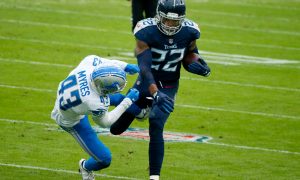 The rushing of Henry has propelled the Titans to 10 wins and the NFL's second ranked offense. They have done this despite having the 27th ranked defense. They are 29th against the pass and 15th against the run. Rodgers must be licking his chops. The Packers' defense is ninth against the pass and 11th against the rush. Somehow that adds up to eighth overall. How the Packers are 11th against the rush is beyond me. It feels like they are getting gashed left and right, but the numbers are what the numbers are. Still, this feels like a game where both teams strengths on offense are going against the defense's weakness. This is going to be a shootout.
The Packers are favored by three-and-a-half points which means it's pretty even in the minds of betters. Home teams generally get three points right from the get-go so the betting so far has been pretty even. If you want to follow it yourself check out NJ online sports betting, the lines can change daily so you have strike when you see an opening.
One would think that with a big time back like Henry the Titans would dominate time of possession, oddly, that is not the case at all. In fact, they are 26th in the league with a 28:29 average time of possession. By comparison, the Packers are first with an average of 32:48. Because Henry gets such huge chunks of yards the Titans can score quickly, in fact they moved ahead of the Packers last week in points scored.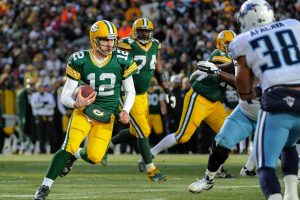 So this is really a game of the Packers trying to keep the other team's offense off the field with time consuming drives, instead of the other way around. I think that is exactly what the Packers will try to do. Matt LaFleur knows first hand how good Henry is from his year as his offensive coordinator. I think he'll definitely want to limit his opportunities.
The Packers' offense should look quite a bit better against the Titans' defense. Partly because of the Titans' ranking, and partly because they were pissed off after last week's second half and I expect them to come out firing on all cylinders. Get a couple of seven, eight, minute drives for touchdowns and thats a lot of bench time for Henry.
I'm really looking forward to this one. I have a good feeling about it. That's probably a bad thing for Packers as I am 9-22 on my bets this year. At least now you know who to put your money on.