The Green Bay Packers face arguably the toughest opponent on their slate Sunday night in the Tennessee Titans. The game could be huge for the Packers with quite possibly the number one seed in the NFC on the line. All it would take for that to happen would be a Rams victory over the Seattle Seahawks. Gotta believe the Rams are itching to get back on the field to make amends for that loss to the Jets last week.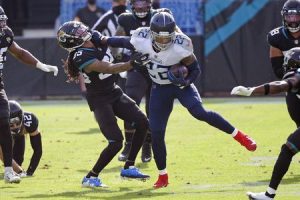 This will be the 13th meeting between the clubs and more has never been on the line. The Titans need to win to stay ahead in the AFC South and the Packers the aforementioned number one seed. This will be the first time the Packers have played against an AFC team with 10-plus wins at Lambeau since the 10-5 Broncos in 2003. Sure would have ben electric atmosphere under normal conditions. I'm guessing the line would be more than Packers minus three if the stadium was full. Looking for information on the Packers-Titans line? Meta reviews can get you pointed in the right direction. There are many sites out there, make sure you choose the right one for you.
The Packers have been stellar in prime-time this year. Hope I don't jinx them, but they are 5-0 in prime-time and average 33.2 points per game. Aaron Rodgers has thrown 16 touchdowns without a pick. The only problem with that is that the Titans seem tp present a matchup problem for the Packers for some reason, as they have won four of the last five regular season meetings. I had this game pegged as a loss when the schedule came out. I have since changed my mind.
I think this game has the makings of a classic, if you are not a fan of defense, that is. Even though the Packers rank eighth in the league in defense don't be fooled by them. They have faced a rag tag group of offenses for the most part. The Titans are not one of those. On the other hand the Packers come in on a roll, having won six of seven since losing two of three. And until Carolina last Sunday they have moved the ball almost at will, even on stout defenses like Indianapolis, Chicago and Philadelphia. I expect the offense to bounce back against Tennessee.
This is going to be a battle for the ages, somehow the Packers find a way to win their sixth prime-time game. Packers 40, Titans 38. Money Crosby does it again.