The Green Bay Packers and Los Angeles Rams face off Saturday in a rare matchup of the league's number one offense and number one defense. If history holds true the Packers may be in for a rough day. This will be just the 13th matchup of its kind in the Super Bowl era and the number one defense has won eight of the first 12 meetings. Uh oh.
The first time it happened the Packers faced the Chiefs in Super Bowl I. The Packers number one defense dominated in a 35-10 win. The last time it happened the New England Patriots' number one defense beat the Atlanta Falcons' number one offense. Matt LaFleur was the Falcons quarterbacks coach that year. Uh oh again.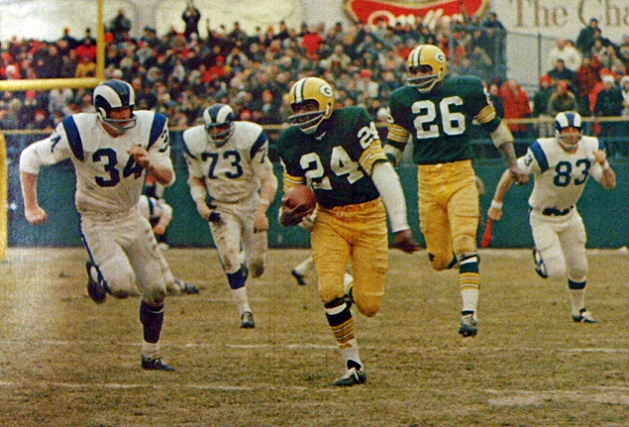 Only the 1970 San Francisco 49ers, 1971 Dallas Cowboys, 1989 49ers and 2014 New England Patriots were able to overcome the number one defense. The Packers are installed as seven point favorites suggesting the betting public is putting more stock in the offense than maybe they should. The way I am betting this year I should bet on the Rams just to ensure the Packers win. It's been a struggle, I might have to try kabaddi betting for a change of pace. Maybe I can win there.
The Packers do have a little going for them as they have won five of the last six meetings between the teams. The loss came in 2018 when the Packers were terrible and the Rams went 13-3 and lost the Super Bowl. A certain player cost the Packers a chance to win that one. The Packers and Rams have met twice in the postseason. The Packers winning the Western Conference Championship in 1967 at Milwaukee County Stadium and Rams blowing out the Packers in St. Louis in the infamous Brett Favre six interceptions game.
The Rams may have stumbled a little down the stretch, the loss to the Jets was horrible, but this is a dangerous team offensively as well as defensively. The Rams finished 11th on offense, just slightly behind the Packers in most major categories. I was way off thinking the Rams offense was bad, the Packers' defense is going to have its hands full.
This is going to be an epic battle. Strength against strength. Can't wait!