While it doesn't guarantee anything, the Green Bay Packers finally have an NFC Championship game at Lambeau Field. The Packers controlled the Rams from start to finish in a 32-18 victory Saturday afternoon. Yeah, the Rams cut it to seven points at one point, but it never felt like this one was slipping away. It was probably the Packers best performance of the season on both sides of the ball.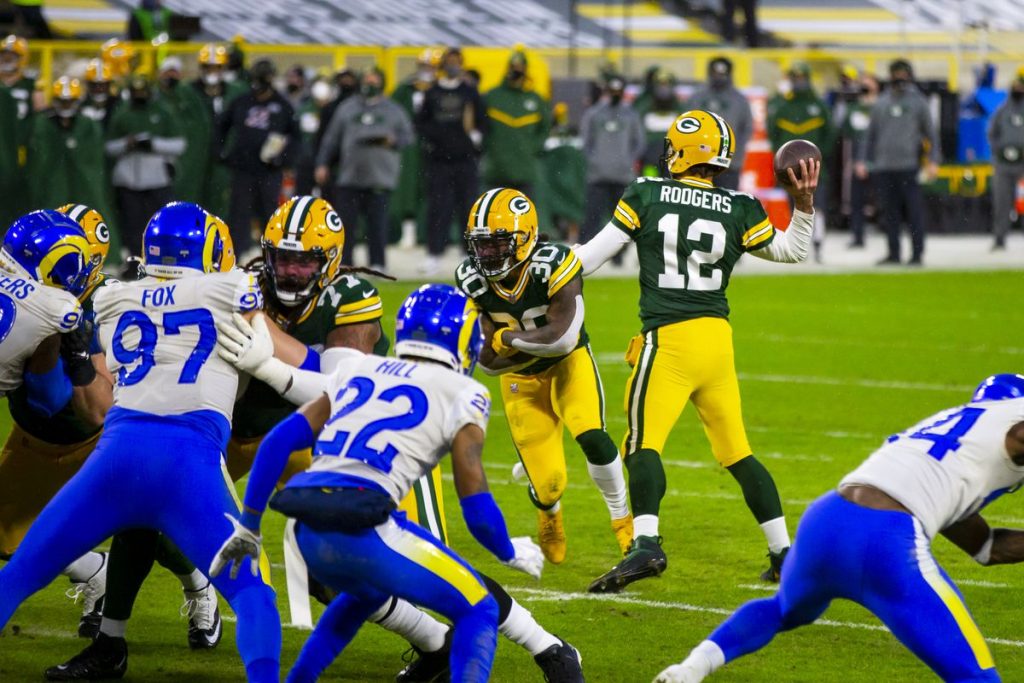 The Packers will get the winner of the Saints-Bucs game, which is tied 13-13 at the time of this writing. I want nothing to do with the Brady hype train so I hope the Saints win. But no matter who the opponent is, the Packers will have the better team and the younger quarterback. And that quarterback is about to win his third NFL Most Valuable Player award. It was another masterful performance by Aaron Rodgers, who is simply on another level right now.
The Packers must have been a little annoyed by all the press the Rams' defense was getting prior to the game. Everywhere you turned it was Rams' defense this and Rams' defense that. Nobody was even talking about the Packers' number one offense. Well, they are talking about them now! The Packers put up 484 yards on the league's number one defense. It was a statement performance.
The Rams are no slouch and they did play well, even giving up that many yards. They took advantage of their limited time of possession to claw back into the game. But you just knew it was a matter of time before the Packers' offense was going to strike and when Rodgers hit Allen Lazard with a 58-yard touchdown with 6:52 time remaining it was game over.
The Packers' defense gave up only 244 yards and came up with big play after big play when the game was close in the second half. They had four sacks of Jared Goff and held running back Cam Akers to 90 yards after a hot start. If the Packers could finally stop an opponent from scoring right before halftime they would really have something. They did hold their opponent to under 20 points for the fourth straight game.
The Packers will know shortly who they are playing. Can they finally kick down that door and get back to the Super Bowl?