The Green Bay Packers head into the offseason once again short of their goal of winning a championship. But they are not a team in need of a major overhaul. They do need to make some moves, however, to get back to this game next year.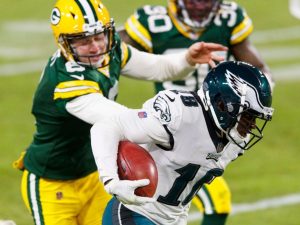 The first one came today when they fired special teams coordinator Shawn Mennenga after his unit finished 29th in the league and was generally useless all season long. I mean, it's a miracle they didn't cost them a game outright. It just goes to show how good the rest of the team was, especially the offense, who often bore the brunt of special teams failures with poor field position. I have to believe the Packers will have a new punter next year as well. JK Scott was horrible, finishing 25th in the league with a 44.5-yard average.
Need to write an essay in a foreign language? Writing an Essay can help. Check out their eight tips to get started.
The Packers biggest offseason challenge is going to be the salary cap. The are currently about 31 million dollars over the cap according to spotrac. They are going to have to make some moves to clear cap space without decimating a team that has been one game short of the Super Bowl two years in a row. Not an easy task. They not only need to keep at least some of their own free agents, a.k.a., Aaron Jones, but they need to shore up a defense that needs help at linebacker and cornerback for sure.
Just looking at that list it's hard to find where they are going to save 31 million bucks, much less finding enough room to sign any free agents. Packers Executive Vice President/ Director of Football Operations Russ Ball has his work cut out for him.
The fate of defensive coordinator Mike Pettine was yet to be determined at this writing, but as I said previously I think it is time for a change. I think the Packers have the talent on defense to be good, especially if they can add a starting cornerback and a hard-hitting linebacker to the mix. Hopefully they can find the right guy that will help this team get over the hump.
This is a crucial offseason for the team. Aaron Rodgers is not getting any younger. The time is now.