The Green Bay Packers are coming off back-to-back 13-3 seasons that left them one game short of the Super Bowl. So they are not exactly a team with huge holes to fill, on either side of the ball. A little fine-tuning could be all the Packers need to get over the hump.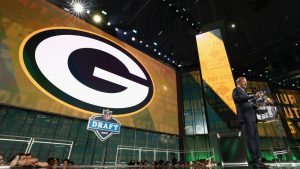 Now that we know Aaron Rodgers is going to be the quarterback not only this year, but for many years to come, we can put that to rest and focus on what he needs to win another Super Bowl. If the last ten years prove anything, it's that Rodgers can't win it all by himself. He is an all-time great QB, be he's no Tom Brady, who simply makes everybody else on the team play better. Last year was proof of that. Nope, Rodgers is going to need more help, hopefully Thursday the Packers can find him some.
The Buccaneers will be Super Bowl favorites next year but the Packers should once again garner good odds. Check out Indiana sports betting to get started and take advantage of an 100% deposit match. The odds will likely change of the course of the draft, so bet wisely.
So what do the Packers need?
Since the start of last year the Packers signed the best left tackle in the league, one of the best running backs in the league, and one of the best nose tackles in the league, to contract extensions. You know who they are. They did lose center Corey Linsley in free agency, so that position could be considered one of need. But really, offensive line is always a position of need. I would have no problem if the Packers used their first pick on an offensive lineman.
If the Packers do go with a center I hope it is Creed Humphrey.
Of course, wide receiver is the position the media loves to use in creating the Rodgers hates the Packers narrative. It's like the Packers have neglected the position for years just to spite Rodgers. Yeah, last year's pick of Jordan Love was kind of a shocker, but by then all the bluechip receivers were off the board. Plus, the Packers had faith in the two receivers they drafted three years ago.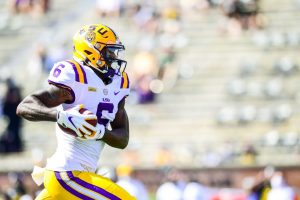 Somehow the Packers were able to have the number one offense in the NFL despite the incredible lack of talent they have opposite Davante Adams. In reality, the Packers don't really need to draft a receiver in the first round, but if they do he better be ready to play right away. Picking at 29 that will be hard to come by.
If they go receiver I hope it is Terrace Marshall Jr.
What about the defense?
As usual, cornerback and linebacker are positions that could use some help. Even with Kevin King back, the Packers are still looking for that bookend corner to put opposite Jaire Alexander. They are also looking for that dynamic inside linebacker who can play sideline to sideline as well as cover dudes when needed. That elusive three down linebacker.
The team does have two promising young linebackers already, but if a guy like Zaven Collins is within range I could see the Packers making a move to get him.
If they go cornerback again, maybe a guy like Caleb Farley will fall within range of making a move. Or maybe he will even be there at 29. Dude has an injury history, but that is right up the Packers alley. Sometimes guys can put that history behind them, Farley might be worth the risk.
I have to believe that general manager Brian Gutekunst will try to move around again. He's got 10 picks in this draft to play with. We can rule out quarterback, running back, and tight end, I think. But who knows, maybe Gutekunst has another surprise up his sleeve. Can't wait for Thursday.