The seemingly never-ending 'will he, won't he' saga concerning the Green Bay Packers future with quarterback Aaron Rodgers is over. The 37-year-old has committed to the team for another season and it's an agreement that has taken a great deal of time and energy to close.
It appears that money wasn't the motivating factor in the negotiations and was more about an exercise in control with the long-serving quarterback looking to get more of a say in team affairs.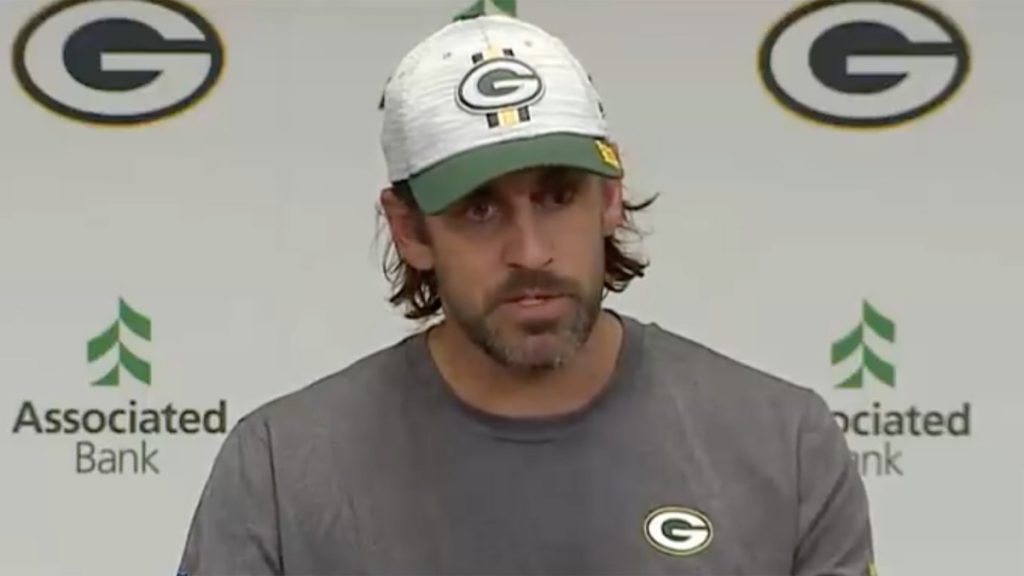 The decision to remain at Lambeau Field is one that will no doubt encourage fans of the team and will certainly have an impact on the Green Bay Packers betting odds for the coming season, which is now only a few weeks away. The Packers are priced at (+1200) for Super Bowl glory, and it's worth noting that back in May at the height of speculation Rodgers would leave, those odds were down nearer (+1800).
With most sportsbooks only Kansas, Tampa Bay and Buffalo are ahead of Green Bay in the NFL title odds and that shows just how crucial a player Rodgers is to the Packers organization.
Talk of Rodgers' reasoning for pushing for new terms were the subject of much of a press conference given by the three-time NFL MVP and it's fair to say that the interview given by the always entertaining QB was dramatic to say the least.
It appears Rodgers wasn't overly pleased to find himself in the situation he was in at the end of the last NFL season and that was the start of the issues that have rang out for months.
"As I felt like, If you can't commit to me past 2021, and I'm not a part of recruiting process in free agency, if I'm not a part of the future, instead of letting me be a lame-duck quarterback, if you want to make a change and move forward, then go ahead and do it."
Aaron Rodgers wanted to be more involved in behind the scenes decision making and clearly the drafting of Jordan Love didn't go down well with the Green Bay star. He was very keen to hammer home that the delay to signing a new deal was never about improved terms, at least not solely; 
"See if we can throw some money at you" was how Rodgers saw it "I said from the start, it wasn't about the money."
"To me, it was bigger than this. It was about trying to be a resource for the organization that I care about and love. When the money came at me, there was a part of me that did think there would be conversations about an extension."
Clearly Rodgers isn't entirely happy, to say the least, with where his future lies beyond the 2021 season;
"I've tried to pass along information. Hasn't really been used, shall we say. So I wanted to offer up services as a recruiter. Green Bay isn't a huge vacation destination. People are coming in here to play with me, to play with our team and knowing they can win a championship here. The fact that I haven't been used in those discussions was one I wanted to change moving forward. I felt, based on my years, the way I can still play, that should be a natural part of the conversation."
So there you have it. Aaron Rodgers will be in Green Bay colors come September 12th when they travel to Louisiana to face New Orleans, but whether this is the last season he'll be part of the organization is still very much open for discussion.