The Packers travel to Cincinnati Sunday to face the upstart Bengals in a battle of 3-1 teams. Perusing the national media predictions for the weekend and the Bengals are a popular pick to upset the Packers. Probably for good reason. Cincinnati has not been a friendly place for the Packers, they are 1-4 in southwest Ohio.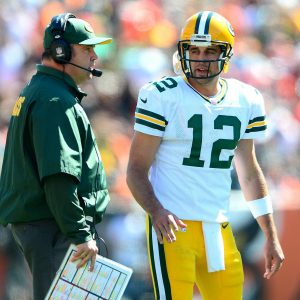 The Packers only win there came in 1998. A 13-6 thriller with Brett Favre and Raymont Harris leading the way. The Packers last visit to the Queen City resulted in a 34-30 loss. In that one the Packers fell behind 14-zip only to score 30 consecutive points to take a 16-point lead. It wasn't enough. The Bengals scored 16-straight to take it. Somehow, according to according to SportsBettingDime.com, the Green Bay Packers are favorites to win by 3 points. Which really means six when you factor in home field.
The Bengals are indeed and up-and-coming team. They have a franchise quarterback in Joe Burrow. and some solid weapons around him. Their coach, Zac Taylor, like the Packers Matt LaFleur, is part of the Sean McVay coaching tree. Both teams have three wins over mediocre competition. The Packers at least blew away their two cupcakes. The Bengals barely beat the Jacksonville Jaguars, one of the worst teams ever assembled. Both teams beat the Steelers handily.
The Packers are ravaged with injuries right now, and they are going to a place they have only had success once. Everything is against them. It's the perfect don't make sense pick. Packers 31, Bengals 21.