The Green Bay Packers next two games are against AFC opponents, kind of an odd occurrence this late in the year. First they travel to Baltimore to face the Ravens and then have the Cleveland Browns at home on Christmas Day. Win both and they will have a season sweep over the AFC North, having already beaten the Bengals and Steelers. The Packers have already swept one division this year in the NFC West. Winning at San Francisco and Arizona and at home against Seattle and L.A. A sweep would also mean the Packers are two games closer to the No. 1 seed in the NFC.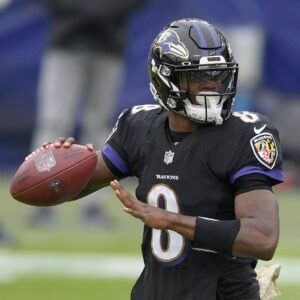 The Packers and Ravens have only met six times, with the Packers holding a 4-2 lead in the series. In their two losses to the Ravens the Packers only scored three points total. Getting shut out 23-zip in Lambeau four years ago and thrashed 48-3 in 2005. In that 2005 beatdown a young Aaron Rodgers went 8-of-15 for 65 yards and a pick. His quarterback rating of 36.8 was slightly better than the ole' gunslingers' 34.6. I don't expect a blowout for either team in this contest.
The Packers may catch a break with Lamar Jackson missing the game with an ankle injury. I'm guessing he'll play and if he does it will be just like the Packers' Aaron Rodgers, you won't be able to tell he's hurt. The Packers are 6-1/2 point favorites, which makes you think the sports books know more about Jackson's health than the Ravens are saying. You should always look for a tip when betting and you never know where you'll find it. Maybe you are looking for more information about gambling in Canada and one of the games analysis has a trend you didn't see somewhere else. Unfortunately there is not a lot of history in this series to spot trends.
Packers and backup quarterbacks
Even if Jackson doesn't play the Ravens' offense won't change much. Tyler Huntley is cut from the same mold. Huntley looked pretty good in his two appearances this year. He beat Chicago in his one start and rallied the Ravens to within a two-point conversion try with 270 yards passing last week in a loss to the Browns. And don't forget the Packers have a history of making backup quarterbacks look like Joe Montana.
I am very concerned about how the Packers' battered offensive line holds up. The Ravens will probably try to blitz Rodgers a lot because their secondary can't cover anybody. While at running back A.J. Dillon has been the workhorse of late, but I think this might be Aaron Jones's game to shine. I see a big day out of the backfield for him.
I think the Packers win a close one, 24-20. Who plays quarterback won't matter.