The Green Bay Packers are now in the no mans land part of the offseason. Players and coaches are on vacation until the start of training camp in late July. The first official practice of the 2022 season will be July 27. All we do now is wait and speculate. Is this the year the Packers finally get over the hump?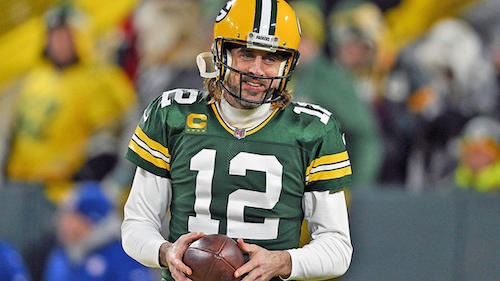 This offseason was another eventful one as we all know. Not often a team trades one of the best players in the league like Davante Adams. I think that was a good deal for both sides, but with what the Packers got from the Raiders and what they were able to keep with the money, I think the Packers came out ahead. And then of course there is Aaron Rodgers.
It's going to be a long wait until NFL betting is back. Check out Vulkan Bet in the meantime. You can bet on pretty much any sport imaginable. Build up a kitty for the NFL because we all know how unpredictable that league is.
Rodgers, the back-to-back NFL MVP signed one of the biggest deals in NFL history in what would keep him in Green Bay for five more years. But who really expects Rodgers to play five more years? Certainly not this observer. Rodgers himself wouldn't commit to anything past this year when he spoke at the team's recent minicamp.
How many more
He's already committed to one year. And if he comes back and doesn't play for two more years the Packers' salary cap hit will be astronomical. So I think it is one and done. And just like Rodgers, Jordan Love will take over after three years on the bench. It worked once.
It is simply amazing how Brian Gutekunst was able to repair the fractured relationship between Rodgers and the team. Gutekunst was obviously true to his word that Rodgers would have a say in personal matters. It clearly sounded like Rodgers was in the loop all the way regarding the Sammy Watkins signing.
Now if the Packers could finally get back to and win the Super Bowl, it would be the perfect stage for Rodgers to say goodbye and retire as a Packer. It's been done before. And the Packers might just have the defense to carry a team like the Broncos had when they carried Payton Manning to a Super Bowl win his final season. Can't wait to find out.