How crazy is this? With only three years under his belt Green Bay Packers' head coach Matt LaFleur is now the most tenured member of the NFC North head coaches club. The division has been overhauled the last couple of years. The Lions got a new coach last year and the Bears and Vikings this year. I believe the Packers have a significant advantage at head coach, regardless of the playoff failures of the last three years.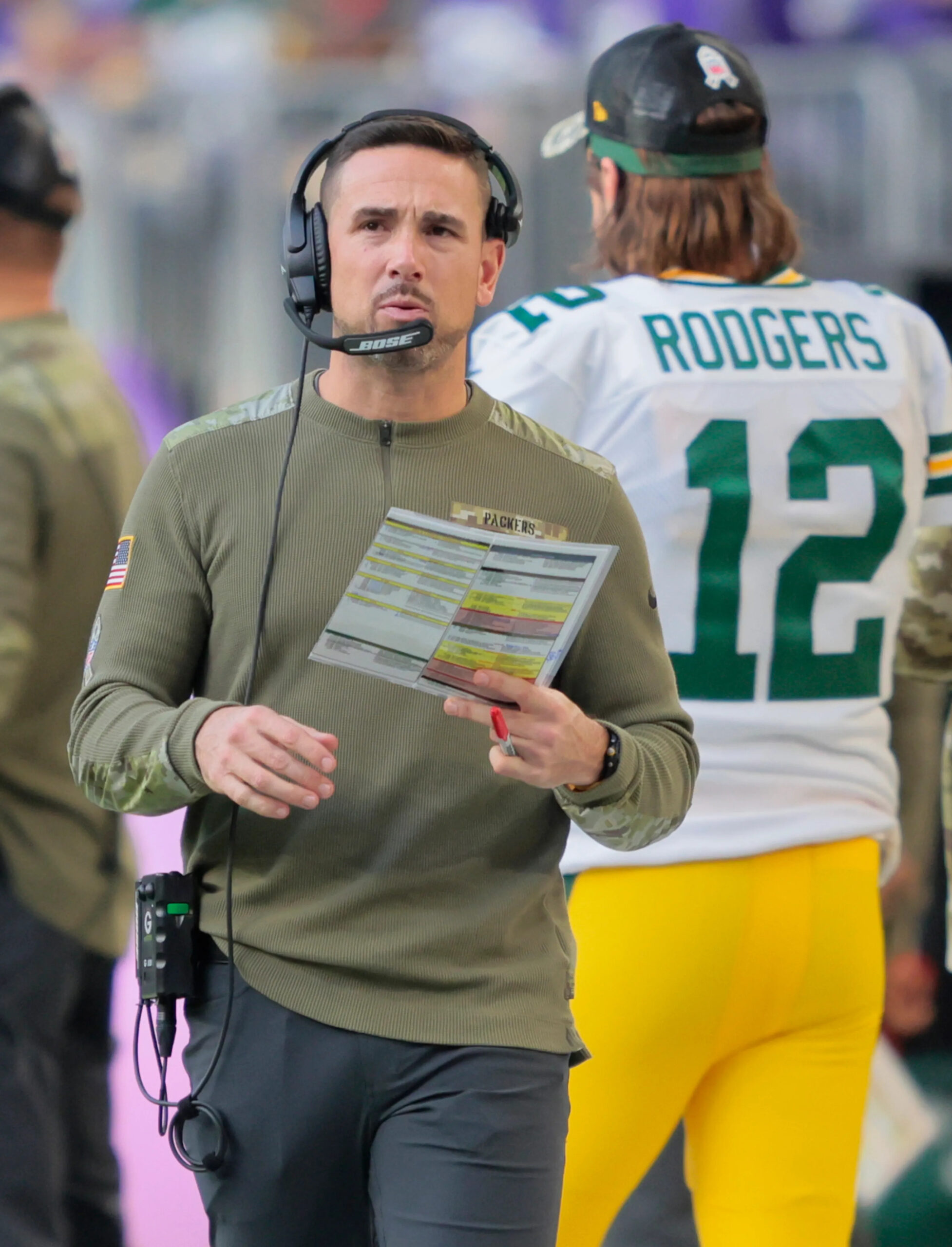 Two of the coaches, LaFleur and new Vikings head coach Kevin O'Connell come from the Sean McVay coaching tree. O'Connell had been the Los Angeles Rams offensive coordinator the last three years, however, he did not call plays. LaFleur did have one season of calling plays when he was hired by the Packers. I'm not sold on O'Connell. He doesn't have much experience in the NFL and didn't really have true success until joining McVay. He might have a good year one but I'm not too worried about the Vikings being much of a threat long term. They still have Kurt Cousins as quarterback.
The Packers are going to London this year. Want a little local action? Click here and find the best Mastercard casinos in the UK. On Casinority UK you will find the fastest payout online casinos in the UK. The Packers could be a sleeper bet this year after losing Davante Adams.
Bears still suck
The Bears took a chance on a guy who has been in the NFL since 2009. Matt Eberflus coached linebackers for nine seasons before the Indianapolis Colts made him defensive coordinator. He immediately turned the Colts defense around, finishing in the top ten two of his four seasons. They were, however, middle of the pack the other two seasons.
Even if Eberflus is a good coach, the Bears don't have any players. It's not about the x's and o's, but the Willie's and Joe's, and the Bears have neither. The Bears will have to give him time and that is by no means a given considering the Bears pathetic existence the last 12 years. They will be lucky to win five games I think.
Finally, the Detroit Lions and second year man Dan Campbell. The Lions shocked the world last year by only losing 13 games. They even snuck by the Packers' third-stringers in the season finale.  Campbell isn't head coaching material if you ask me. I'm not sure what he is. I can't see him lasting beyond this year. The Lions could very well lose 13 games again this year.
It all adds up to clear advantage for the Packers and will likely mean another division title for the team.