Sterling Sharpe, Jermichael Finley, Nick Collins, LeRoy Butler, Craig Newsome, Tim Lewis;  just some of the most talented Packers from the last 4-decades who've had budding, even brilliant careers cut short by injury. To be fair, dozens of lesser known Packers also had their careers cut short and every NFL team could tell this sad story. Premature, maybe it is, but how can we not wonder if David Bakhtiari is the next great name on this list?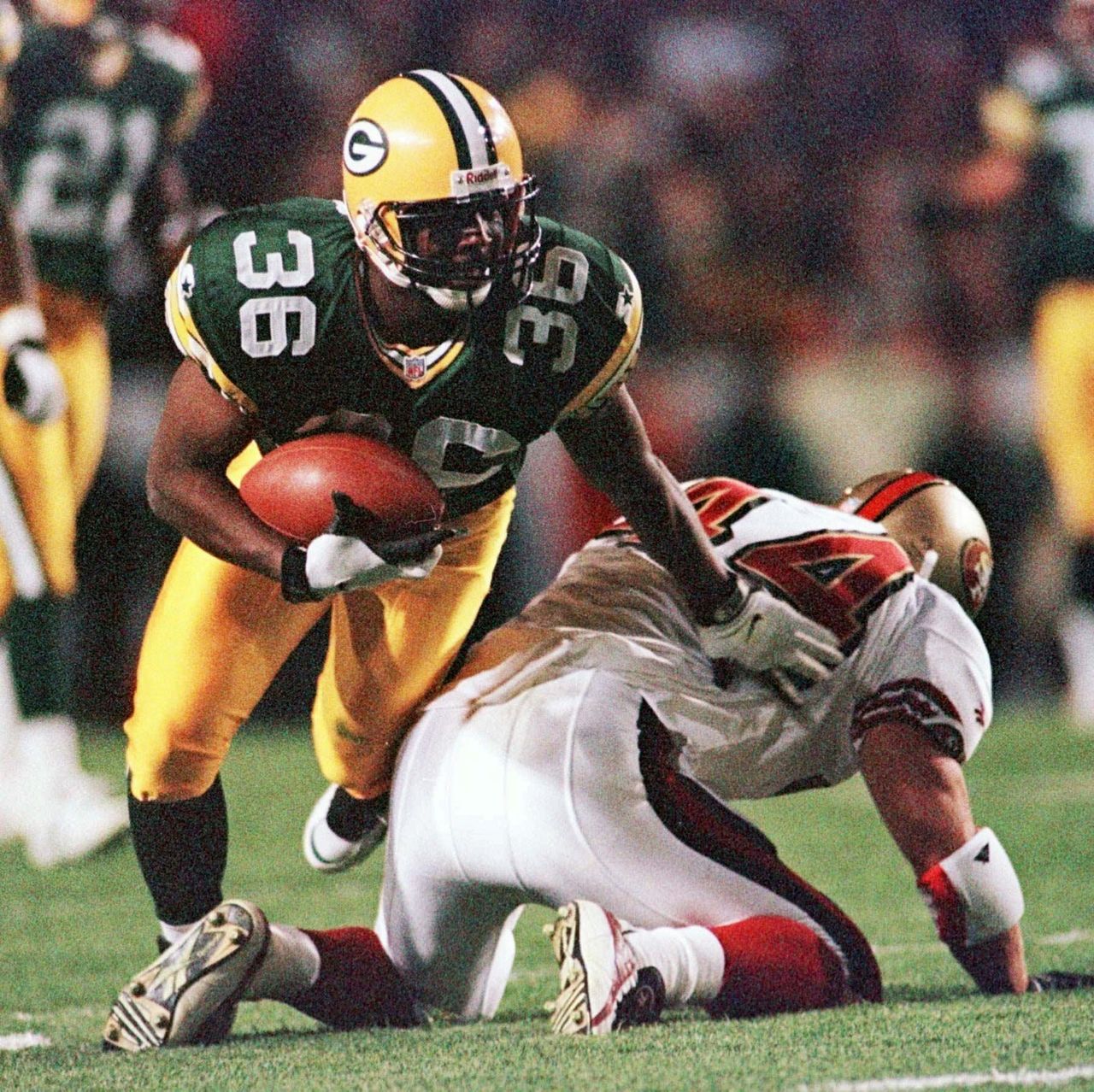 Butler just made it to the Hall of Fame after an 12-year career. If he had played another 4-5 years, as he likely would have, he'd have gone into the HOF on his first ballot. Sterling Sharpe's numbers over a 7-year career are legitimately rivaled by only Jerry Rice and Randy Moss. He may never be HOF, but he should be. A neck issue ended his career at age 29. Finley, Collins, Newsome and Lewis all demonstrated bona fide talent, Collins being first team All-Pro and making a key pick-6 in the Super Bowl; Finley was set to be the next "it" thing at tight end, yet injuries shortened his and all of their careers by 3+ years.  
No free rides in the NFL
Each of their losses made the Packers a little less. But individually, for each young man, it was a devastating stop sign to the lives they'd been leading since they were kids. Just a note of perspective for us Packer fans fretting about a hole at left tackle.
To state the obvious, pro football is a brutal, violent game. The human neck, knee, shoulder and, most ominously, the skull, are not designed for the abuse dished out on the football field. 
And now, David Bakhtiari. Prior to his ACL-MCL injury late in 2020, he was regarded as one of the best left tackle's in the NFL. Fortunately for him and his family (less timely for the Packers) Bakhtiari inked a major contract extension just weeks before his catastrophic injury. The myriad of setbacks, mystery and disappointments of his recovery have dragged on for nearly 20-months. The "normal" ACL recovery (actually there is no such thing) is 12-months, give or take. Once, a Cinderella story going from relatively unknown 4th round draft pick to legit All-Pro quality starting left tackle, the big giraffe's career now may be hanging by a thread.
Backup plan
At this point we have to assume Gutekunst-LeFleur brain trust are thinking about the distinct possibility that the Packers may never get their stud left tackle back on the field. This is a big deal because left tackle is one of the most important positions on an NFL team right there with QB's, pass rushers and star corners. The implications for the Packers impact are roster talent at a critical position, veteran leadership and QB security blanket, not to mention financial implications for years to come. 
Here's hoping the quirky, unpredictable recovery from injury takes a turn for the better so Bakhtiari can finish his fantastic career on his own terms.