The Green Bay Packers and New York Giants are on the ultimate business trip. In, out, nobody gets hurt. At least that is the plan. It's an eight hour flight for the Packers and they have to do it again right after the game. That doesn't leave any time for sight seeing. But that is surely the way head coach Matt LaFleur wants it.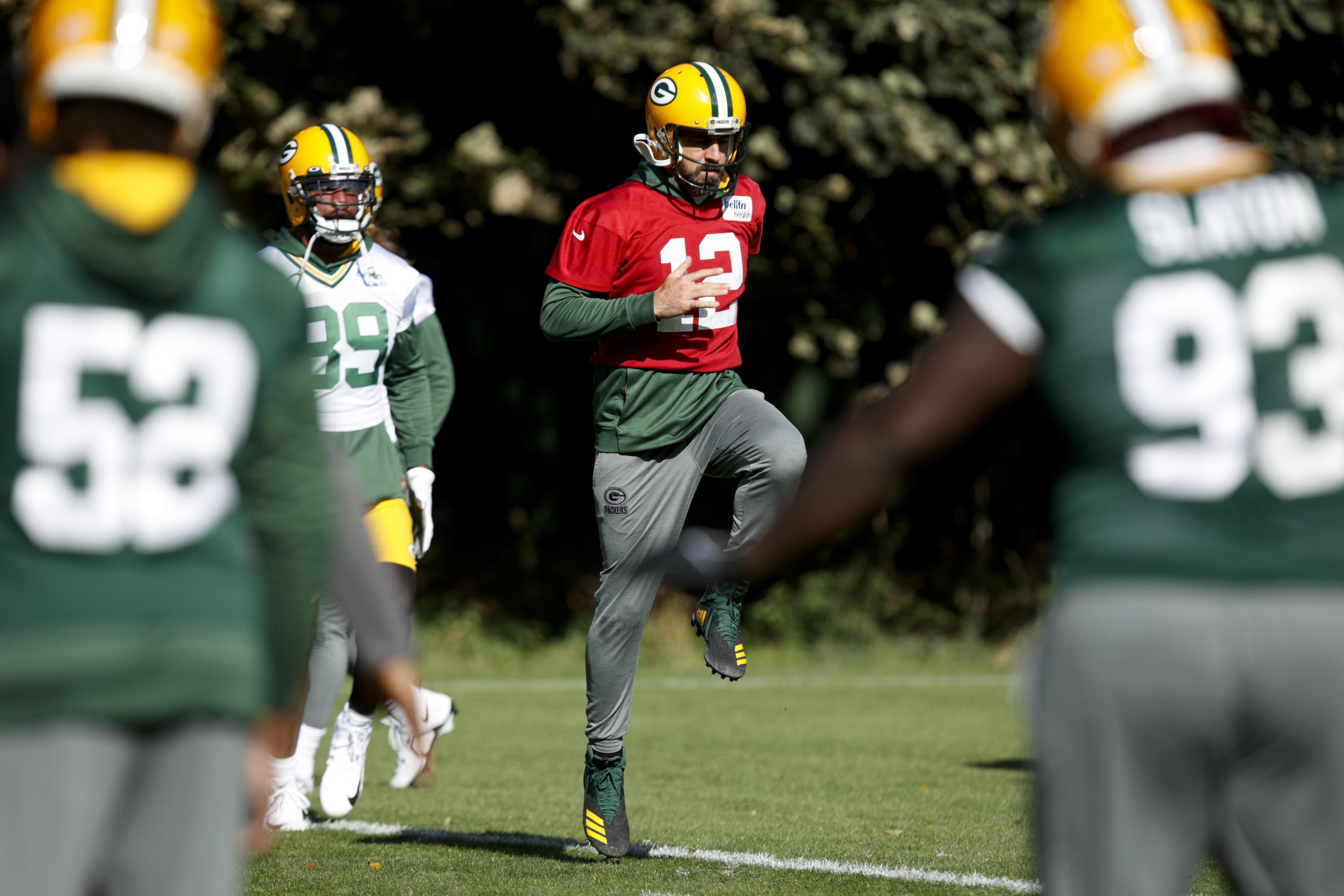 I can't recall a Packers' coach who put as much emphasis on the team's schedule as LaFleur. He is constantly evaluating his approach to practice, meetings and travel. So it's no surprise he wouldn't do the team a solid and fly them to London early in the week to enjoy some of the culture, as Aaron Rodgers said.
The task at hand is the New York Giants. The 3-1 New York Giants, I might add. The Packers are facing the NFL's leading rusher in Saquon Barkley and a hobbled QB in Daniel Jones. The Packers won't be facing a top ten defense this week but the Giants are ranked 13th. But they padded those stats against the likes of Carolina and Chicago. The Titans and Cowboys were able to move the ball on them.
Return of the passing game
Rodgers says he wants to air it out more, but this might not be the week to do that. The Giants defense is 28th against the run and ninth against the pass. Feed Aaron Jones and AJ Dillon and take the road of least resistance. In, out, nobody gets hurt.
I think the Packers will ride their running game but I think we'll see a little more of the passing game we saw last week in the second half. I think the Packers' defense will give up a lot of yards on the ground but I can't see the Giants outscoring the Packers that way. I'll say Packers 30, Giants 21.