It's not so much "that" they're losing. It's how they're losing.
The 2022 Green Bay Packers are built to win-now. 3-and-3 should not be a crisis, but strangely, after two ugly losses, it feels like just that. The expectations created during the off-season only fueled greater expectations for this team. The weight of those expectations now ride on the shoulders of Matt LaFleur, Brian Gutekunst and every player on the roster.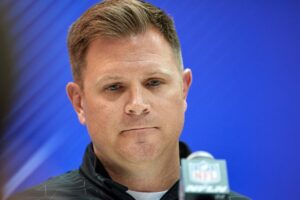 MLF-Gutey abbreviated to do list:
• Get Aaron Rodgers playing with confidence; running for a gettable first down once in a while; throwing somewhere close to his career accuracy; maximizing his running back talent.
• Is the problem the run blocking or the pass blocking? Yes! The O-line, shuffle it. Sort it. Infuse it with talent. Rinse and repeat. There is offensive line talent on this roster, but it's not showing itself on the field.
• A trade or a free agent acquisition must be considered at WR with Randall Cobb out, while Christian Watson and Sammy Watkins deal with hamstrings that have proven unreliable. This is the one problem on the roster everyone had to know was possible in July.
• Find some kind of rhythm on offense, while also finding a way to score in the second half.
• Find an identity on defense. Create some turnovers and play 4-quarters.
• Stop committing unforced errors; foolish penalties and random turnovers.
• Get more from this rookie class. Devonte Wyatt needs to be on the field to improve and make an impact. Zach Tom has shown more than Jake Hanson or Royce Newman-play him!
In his post-game comments yesterday, LaFleur was asked why right guard Royce Newman was benched. He replied "we needed a little spark." It may have been a throw-away line. But let's be serious. When you're putting, arguably, the worse offensive lineman on your roster into the game to replace your second worse offensive lineman, to provide "a spark," something is wrong.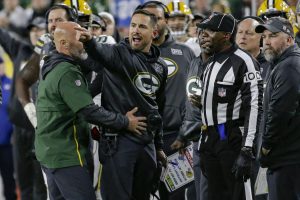 Even at 3-3, the Washington game should not be "must win."
Psychologically, Matt LaFleur is facing, by far, the biggest test of his time in Green Bay. His team looks lost. They appear to lack of cohesion in all three-phases of the game.
The trail ahead looks bumpy and steep. It's time to see if this coach and his players have some heart. Can they play closer to their potential? If not, they might be reminded that unrealized potential is why people lose jobs in the NFL.