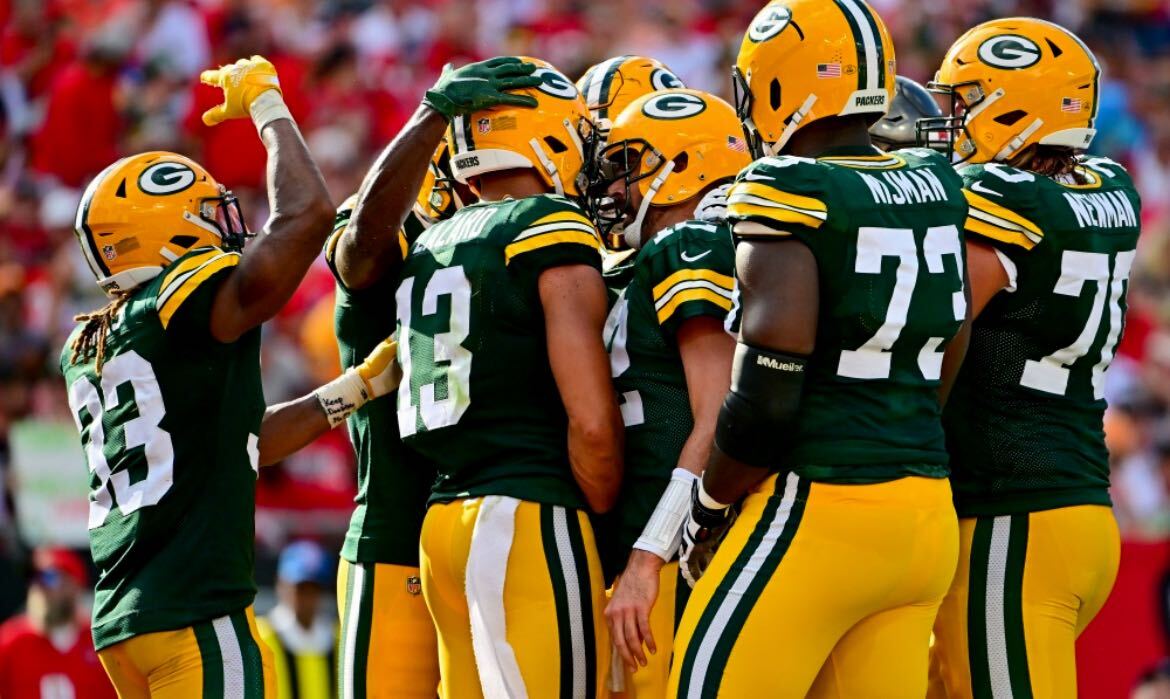 With the 2022 NFL regular season coming to a conclusion and the 10 playoff games completed, 28 of the 32 teams have formally begun the 2023 offseason. There are many changes in store for each organization, including adjustments to the coaching staff, personnel, front offices, and game plans. We are here to outline the six-month improvement plan for each team.
Green Bay should find a new QB
In the latest news stories, reporters have chosen a major offseason objective for the team they cover, focusing on everything from finding a new quarterback to analyzing the defense's shortcomings. A hidden priority that needs to be taken into consideration this spring has also been uncovered.
Draft specialists selected the essential information on each team's draft outlook, while analysts provided their opinions on one impending free agent choice for each club. Big predictions have been made regarding each team's offseason by other people as well, including a few intriguing trade possibilities.
The quarterback situation for the Green Bay Packers must be resolved. Since Aaron Rodgers will receive over $59 million in guaranteed money if he plays in the upcoming season, they cannot do anything until they know what he wants to do in 2023. Jordan Love is another option for the position. His fifth-year option must be exercised by Green Bay by the end of May. And in the event that Rodgers does come back, it is possible that Love may want a trade, leading to a bid the Packers cannot refuse from a rival team.
Although David Bakhtiari and Aaron Jones have contracts that last until 2024, they both have sizable roster bonuses that are due in March, which is $9.5 million for Bakhtiari and $7 million for Jones. The Packers' first opportunity to move on and receive salary-cap relief under the terms of their agreements came in 2023. That choice will be influenced by the individuals' ages and injury histories.
The Packers could finally use a first-round pick on a wide receiver, like USC's Jordan Addison if he were available. There are long-term needs to consider at safety, tight end, and edge rusher. The Packers still require more assistance in the passing game despite the development of rookie Christian Watson. The addition of Addison and Georgia tight end Darnell Washington in the first two rounds might transform this organization.

The Green Bay Packers face a difficult future
The Packers have won 12 division titles in the NFC North's 20-year history while only finishing in last place once. However, it appears gloomy for the near future. The Packers entered this season as one of the top Super Bowl candidates after three straight seasons of 13 victories, but they are a disappointing 4-8 heading into Sunday's game against the divisional foe Chicago Bears. They appear poised to lose at least as many games this season after dropping a total of 10 regular-season contests during coach Matt LaFleur's first three campaigns.
Every offseason is significant, but this one will be particularly significant for general manager Brian Gutekunst. As has been the goal, Gutekunst must find a way to keep the Packers competitive in the NFC North rather than trying to complete a Super Bowl candidacy.
The Packers have developed a reputation as a quarterback-dependent squad for a while now. One of the all-time great NFL quarterbacks is Aaron Rodgers. Naturally, a player with his quality has made the team an exciting proposition for many who watch football and those who like to place bets on the games involving the team.
Indeed, now it is possible to use many of the best betting apps available, many punters may have been using their smartphones during the games that involve Rodgers and the Packers. This is because they will feel that they have a chance of enjoying a positive wagering session, especially as they continue to dominate in the majority of quarterback versus. quarterback contests over the years.
Aaron Rodgers is confident he can win the league's MVP
Although Aaron Rodgers has not formally stated his intentions on whether he intends to play for the Packers or the NFL again next season, it appears like he believes he may do so. Rodgers stated that both parties are taking their time making choices after completing his customary leaving interviews with the Green Bay Packers. After winning his fourth MVP award the previous offseason, Rodgers thought about leaving Green Bay, but he ultimately signed a new deal that doubled his income. Rodgers is once more considering his future following a disappointing 2022 season by his standards and the Packers' 8-9 record that kept them out of the playoffs.
Despite producing 26 touchdowns to 12 interceptions (one less than his career high), Rodgers indicated he can still play at an MVP level despite having his fewest passing yards in a season in which he played at least 10 games. Rodgers has pushed the Packers' front staff to sign and re-sign guys he feels are necessary for Green Bay to continue playing at a high level throughout the course of the previous few seasons. On Tuesday, he stated which guys he would like to see back in the locker room if he were to return.
"The right situation — is that Green Bay or is that somewhere else? I'm not sure."

Green Bay Packers quarterback Aaron Rodgers believes he can still produce at an MVP level in the right situation.https://t.co/EAyPa8Wlc6

— Sideline the Agenda (@SidelineAgenda) January 18, 2023
Teams have the Green Bay Packers Quarterback on their trade list
After a dismal season, Aaron Rodgers' future with the Green Bay Packers is currently in limbo. Although there have been talks of trading him out during off-season, he remains unconvinced if any NFL teams possess the means to match his compensation expectations. It's unclear when Rodgers will make his definitive decision but one thing is evident – this situation could be coming to an end soon!
Five NFL franchises may be primed to acquire QB Aaron Rodgers from the Packers, as he has been with them for over 18 seasons. Organizations such as the Titans – who are eager to make it to the Super Bowl this season – and other teams like the Jets, Dolphins, Raiders and Colts could all potentially make a move for him in order to benefit their organization going forward.
Despite the uncertainty surrounding his future, Aaron Rodgers has already begun to make preparations for the time after the Green Bay Packers' current season. After making a definitive choice about his future, the Packers quarterback has stated that he is open to participating in another ayahuasca session.