This is not about Aaron Rodgers vs. Jordan Love. It's about Rodgers, or the future.
If you've been on any of the internet chat strings with people commenting about whether to trade, or bring back Aaron Rodgers, you know it's an emotional touchstone.
No HOF hate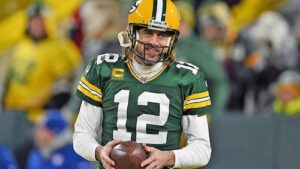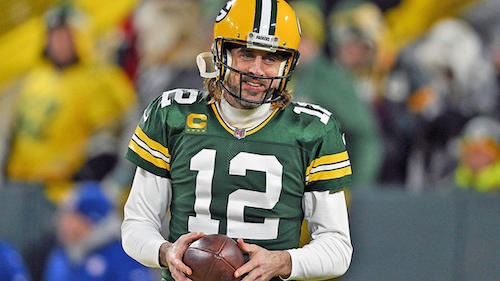 To be clear to the Rodgers loyalists, I am not an A-Rog hater. Go on, call me a crackhead, stupid, an idiot or my personal favorite: "if you think they should trade Rodgers you should go cheer for the Vikings!" (all actual comments from the "keep Rodgers at any cost" club) Such well reasoned rebuttals.
How about, I've loved the hell out of Rodgers career? How about, I was behind the decision to move on from Favre to Rodgers. How about I've been thrilled to cheer for a QB who is, in many ways, an even better QB than the Hall of Famer that preceded him?
I'll be happy when another Packer QB is a first ballot Hall of Fame selection 6, 7 or 8 years from now. Yes, Rodgers has some annoying qualities, but as a player? He's been lights out great. His body of work has my unquestioned respect.
No Dissin'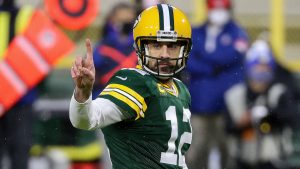 You can love Aaron Rodgers career and think the time is now to turn the page in Packer history. You can think both things and not be disrespectful or disloyal. It is possible. I still respect Rodgers career and fans who think they should bring him back for another run.
Math
I was never very good at math. But this problem isn't hard to solve.
A 39-year old player in the NFL is old at any position. His injuries have become more frequent. The mobility that once allowed Rodgers to brilliantly extend plays or spring for a key first down, is gone. His contract cap price this year is around 59-million. That's a lot for average performance. The cap number for the Packers to keep him into 2024 would be like the Titanic hitting that iceberg. She'll float for a while, but nothing will alter the giant sucking sound at the end.
The arithmetic continues when you add in recent underwhelming performances: "win-and-you're-in" in the last loss to Detroit this year; a lousy performance in the playoff loss to San Francisco in 2021. Those losses followed back-to-back NFC title games that were, by his standards, average at best. His recent MVP regular season performances have vanished at crunch time. Three of those stinkers came at Lambeau. Finally, statistically the worst non-injury season of his career in 2022. Yes, his season was hurt by the loss of Davante Adams and the thumb injury, but that much?
Sum trade
When you add the column that includes Aaron Rodgers age, his cost and the trending decline in his performance, you reach the sum total: it's time for a trade. The idea of getting one or more draft picks for a player of his age is rather amazing. Assuming Rodgers cooperates, which would be a must, why would the Packers brass say no?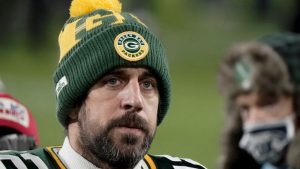 No one will be surprised if Aaron Rodgers leads a team to a great season or playoff run. As long as it's not the Bears or Vikings and the Packers were out, I'd cheer for him. But as far as going to the Super Bowl, I believe A-Rog has made his one and only visit. I'm glad he made it worth the trip.