The Green Bay Packers and a certain QB are, very much, at a crossroads. Since there's plenty of media chatter about that, this may be a good time to consider other Packers, yes, there are more than 50 who don't wear #12, who also face a critical crossroads in 2023.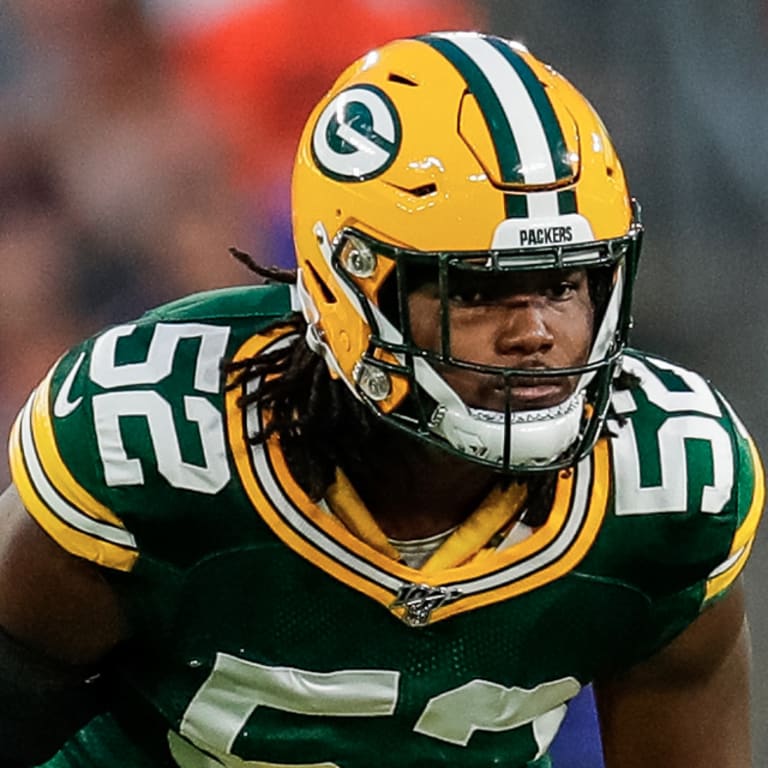 Rashan Gary- Prior to blowing his knee at mid-season in Detroit, Gary was on an All-Pro "break-the-bank" pace. To that point in the season he was one of the most disruptive edge rushers in the league. Heading into the final year of his rookie deal Gary faces the added pressure of having to try and show the form he demonstrated in the first half of '22, while recovering from a major knee injury. Both Gary and the Packers hope his ACL recovery looks nothing like David Bakhtiari's up and down return. In the best case scenario, Gary returns in late September, but more likely October. The mega payday that was awaiting him may have to wait depending on his performance in 2023.
Josh Myers- Myers has been "ok." His performance would seem better if the Chief's All-Pro Center, Creed Humphrey, wasn't taken one pick after Myers. Still, Myers shows less consistency than you'd expect from a 2nd round pick out of Ohio State. It's possible he'd be better suited to push Jon Runyan Jr. at guard. Depending on David Bakhtiari's return, the Packers also need to find a way to get Zach Tom into the starting offensive line. Training camp might tell us if they'd try Tom at center, or have him challenge for the right tackle job. No matter, Myers needs to recover from an underwhelming sophomore season.
Jon Runyan Jr.- Right guard Jon Runyan Jr. is as steady and reliable in pass blocking as you could hope for from a 5th round pick. His run blocking is well below average. To truly compete for a Super Bowl the Packers need more power, dominance and consistency from their entire offensive line. As with Josh Myers, the Packers need to push JRJ with competition.
Eric Stokes- Stokes was very good in his rookie year using his stunning speed to close gaps in coverage. The rap on him coming out of college was great speed and solid coverage skills, but no instincts when the ball is in the air. Although he was good as a rookie, he did show the "lack of ball skills." Stokes regressed in 2022. Then, a somewhat mysterious knee/ankle injury ended his season. In year-3 Stokes has a lot to prove, while also recovering from the knee/ankle injury. The starting corner spot he reclaimed in 2022 is more likely to be Rasul Douglas's to lose. Stokes has some proving to do, with a 5th year option decision on the horizon.
De'Vondre Campbell- Will the real De"Vondre Campbell please stand up? Are you the sure-tackling, "savvy in coverage," "always-in-the-right-place" turnover creating-first team All Pro seen in 2021? Or, are you the "step slow," missing tackles, getting beaten in coverage version from 2022? Campbell's contract and pedigree means he'll be back. The Packers need something closer to his 2021 performance.
AJ Dillon- With nicknames as cool as "Quadzilla" and the "Quad Father," you need to be a rugged, brute of running back that no one wants to tackle. That's who we thought AJ Dillon was after his impressive second season in 2021. Visions of a 2022 version of Dillon complimenting Aaron Jones and demoralizing defenses late in the game appeared only rarely, if at all. His average per carry and total rushing yards dropped. Dropped passes went up. His TD's went up but not enough to inspire. He's been a productive, durable player, but his third year did not deliver on the expected potential of a 2nd round pick. Can he change that narrative in 2023?
Jordan Love- Through no fault of his own, Love is already a lightning rod of controversy in 2023. He could be the starting QB. He could be the back-up QB. He could be traded to a new team, where you'd expect him to be the favorite to be their starting QB. Since his controversial selection by Green Bay, Love has mostly looked over his head, and not ready to be an NFL starting QB. Last year, both in pre-season, and a quarter-plus against Philadelphia, he showed significant growth, impressive arm strength and command of the offense. Heading into his fourth season, his 2022 performance was enough to make us wonder—doesn't he need to get his real chance now?
Except for Love, none of these players crossroads seasons hang on the decision from Aaron Rodgers. Which direction they go from here will impact the Packers fortunes in '23 and beyond.