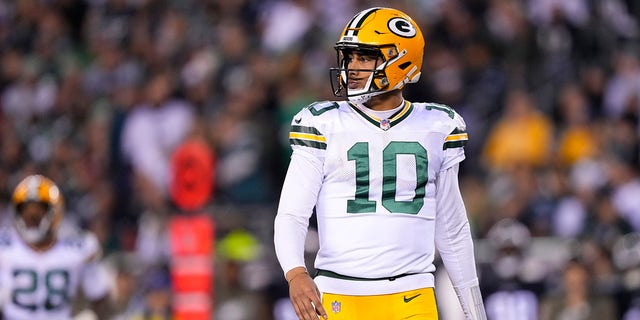 The Green Bay Packers have been a powerhouse in the NFL for many years. With Aaron Rodgers at the helm, they had a lot of success and even won a Super Bowl. However, with Aaron Rodgers now gone and Jordan Love taking his place, the odds are stacked against them. It remains to be seen if they can overcome these odds and compete at a high level with Jordan Love at the helm. Time will tell, but it is clear that the Packers have their work cut out for them this season.
How the Packers Can Maximize Jordan Love's Potential in His First Season
The Green Bay Packers should focus on developing the skills Love learned from backing up veteran quarterback Aaron Rodgers. They should also give him plenty of reps in practice and preseason games, so he can get comfortable with the offense and build chemistry with his teammates. Love's first season and his potential as QB is also how bookmakers make money as bets come flying in each game, as fans hope to win big on their NFL predictions.
Examining the Packers' Offensive and Defensive Strategies to Compete with Jordan Love
For many years, the Green Bay Packers have been one of the most dominant teams in the NFL. With the addition of Jordan Love, they are looking to continue that success into the future. To do this, they must examine their offensive and defensive strategies to ensure that they can compete with Love and other top quarterbacks in the league. On offense, they need to focus on creating a balanced attack that utilizes both run and pass plays. They should also look at ways to get Love involved early and often so he can develop his skills as a quarterback. Defensively, they need to focus on stopping the run game while also putting pressure on opposing quarterbacks and creating better field position for the offense. By doing these things, the Packers will be able to compete in Love's first year.
What kind of offensive system will the team deploy with Jordan Love as QB?
With Jordan Love as quarterback, the team is likely to deploy a hybrid West Coast/Matt LaFleur offense. This system emphasizes short, quick passes and relies on timing between the quarterback and receivers. It also utilizes running backs in the passing game, which will give Love more options when making plays. The offense is designed to spread out defenses and create mismatches that can be exploited for big gains.