This one felt like a real squandered opportunity. And yet, I wasn't as frustrated as I've been after other close defeats. The youth of this team, and key injuries against Atlanta, are reframing my expectations.
The bad
Two dropped first-half interceptions did not help. But the run defense was the real issue, because it wasn't a run defense at all. Diagnosing why is complex. As always, Joe Barry is an easy target. There were no in-game adjustments, or, if there were, they failed. In terms of run stopping, the Packers lack a dominant nose tackle which they back with very questionable safeties putting too much pressure on their linebackers. This defense is built for pass defense. They need to find a way to handle run focused teams, or this won't be the last we see of this tactic.
Rookie phenom Bijan Robinson and Tyler Allgeier may be the best running back tandem in the league, which is an explanation, not an excuse. The domination was stark. Atlanta ran 32 more plays the Green Bay and dominated time of possession. This is a recipe for a defense caving late. A key ingredient in that recipe is a short-handed offense doing nothing but 3-and-out in the 4th quarter. There is blame to go around.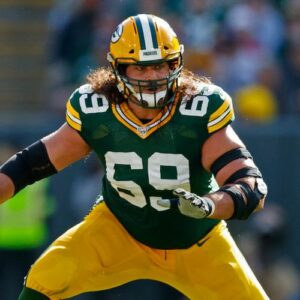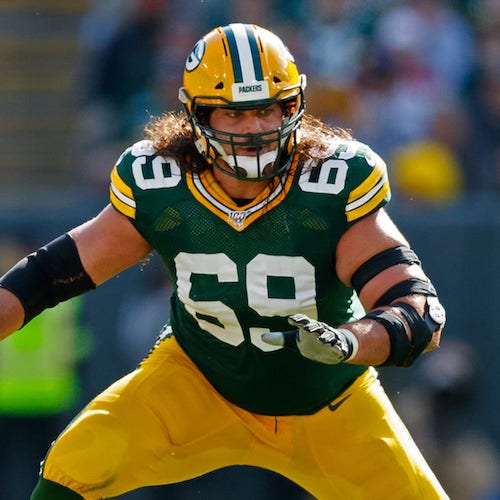 David Bakhtiari being inactive for this game is curious. The Packers revealed little to validate speculation and rumors that he won't play on turf. If that's the case, it's not sustainable.
Lastly, AJ Dillon is not a starting running back. The performance drop-off from Aaron Jones to Dillon is dramatic. When you're, supposedly, a 245 pound "sledgehammer," you need to be high percentage converting 3rd or 4th short, Dillon is not. Even worse, he trips or stumbles more than any running back I can recall. It's clear the Jonathan Taylor trade rumor was not a fluke.
The good
As good as the 2022 draft class appears to be with Watson, Tom, Walker, Wyatt and Doubs, early reviews suggest the 2023 draft may be even better. Nearly all of them showed up Sunday. Lukas Van Ness and Luke Musgrave could someday reach elite status at their positions. Jayden Reed, Dontavion Wicks, Anders Carlson and Carrington Valentine look like solid starting caliber contributors. Karl Brooks, Colby Wooden and Tucker Kraft all seem like guys that could be solid contributors. If those early reviews hold, this team has a great foundation.
Jordan Love continues to look good, not yet great. His accuracy and deep ball still need work, as does his game management and attention to detail. Two games into his first season as starter he has 6 TD throws and no picks, hard to argue with that. He does not look like a bust.
The offensive line continues to be a strength. The run blocking needs to be better. But for a team missing it's top two starters for all or most of the game that was an impressive performance and gives hope for the future.
Expectations barometer
AJ Dillon's value to the offense, David Bakhtiari's availability to play or be a trade target and ongoing doubt about Joe Barry as defensive coordinator are clouds on the horizon. Still, there's a lot to like about this team.