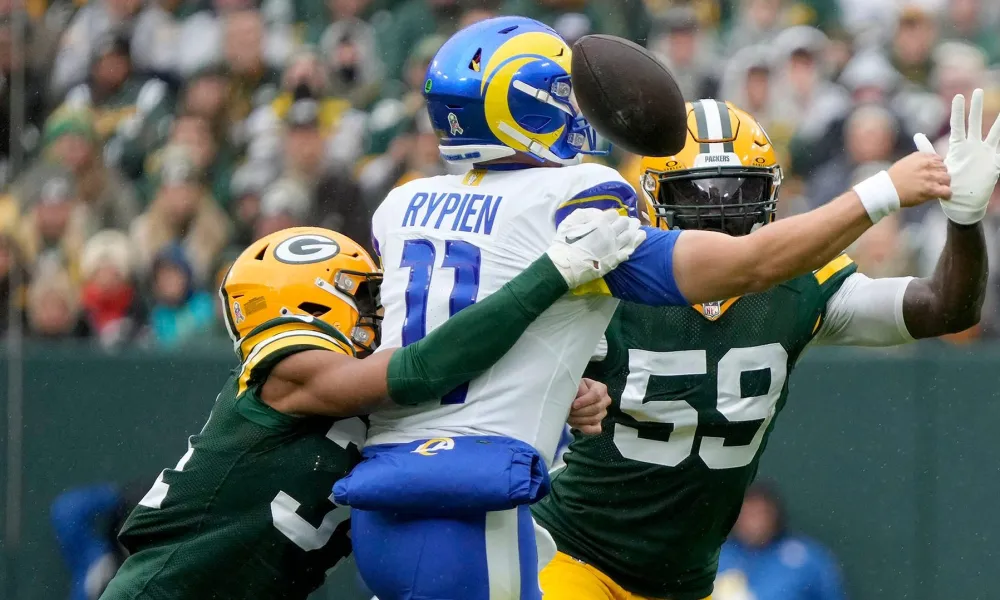 The Green Bay Packers beat the Los Angeles Rams 20-3 today and improved to 3-5 for the season, breaking a four game losing streak. It was far from pretty but it was a win. The Packers' defense pretty much shut down the woeful Rams' offense who were starting a backup quarterback. When the Packers' offense looks better than you you know you have problems.
Quarterback Jordan Love finally had running back Aaron Jones for a full game and it showed. Love still missed a couple of throws he should make, but he was efficient and converted a few key third down plays in the fourth quarter that put the game away. Jones carried the load on offense for the Packers and didn't seem any worse for the wear afterwards. Only his second fumble of the year marred his performance.
The Packers' defense did exactly what it was supposed to do, shut down a bad offense. It wasn't hard to do. Brett Rypien is not really an NFL quarterback. He was awful and all the Packers had to do was force him to throw as there was no way he was going to beat them through the air. It would have been a totally different game with Matthew Stafford at the helm.
But no matter what, the Packers got a desperately needed win. With the Steelers, Chargers, Lions and Chiefs coming up, it might be a while until we see another one. So enjoy this one a while.