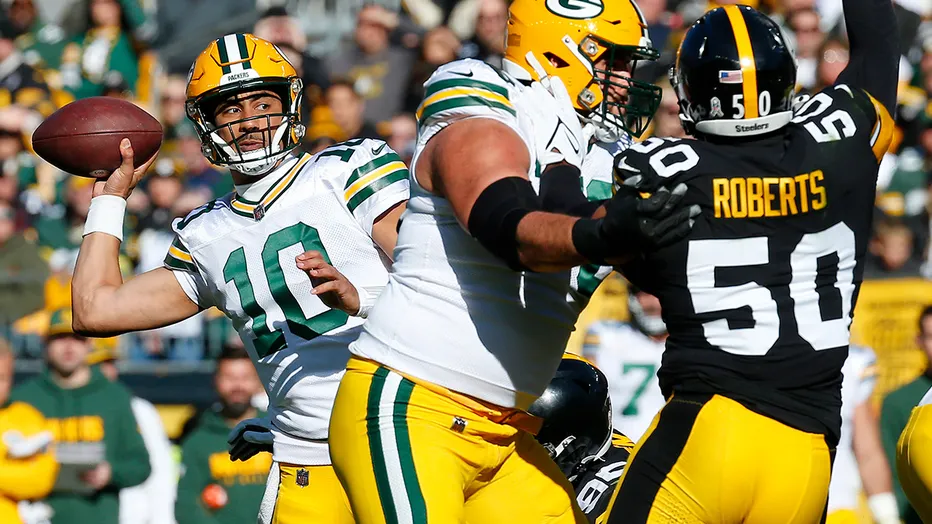 The Green Bay Packers played a whale of a football game against a well coached Pittsburgh Steelers but like what has happened over and over again this year they came up short. As has been the case pretty much since his hiring, Joe Barry's defense could not make the game winning stop.
The Steelers set the tone on the game's opening drive, marching down the field with ease for a 7-0 lead. Mostly on the ground, which would be the case all day. After trailing 17-7 the Packers battled back to take a 19-17 third quarter lead but once again the defense wilted.
Quarterback Jordan Love almost broke the Packers long draught of having a 300-yard passing game, finishing with 289 yards. Had he gotten to 300 the Packers would have won. Love did throw two interceptions, one was a great pass that was tipped at the last second. And the other was into a eight man secondary on the last play of the game. I thought it was the most confident Love looked throwing the ball all year.
To me it wasn't a bad performance overall. The offense looked better for the second straight week and there wasn't as many penalties as previous weeks. I am worried about the run defense, though. The defense was playing well in that department until today. Hopefully this isn't a sign of things to come. The offense comes to life and the defense stinks.
With the Chargers, Lions and Chiefs ahead, I don't expect any more wins this month. But if the effort shown today is there they won't get blown out. Just got to learn how to win.