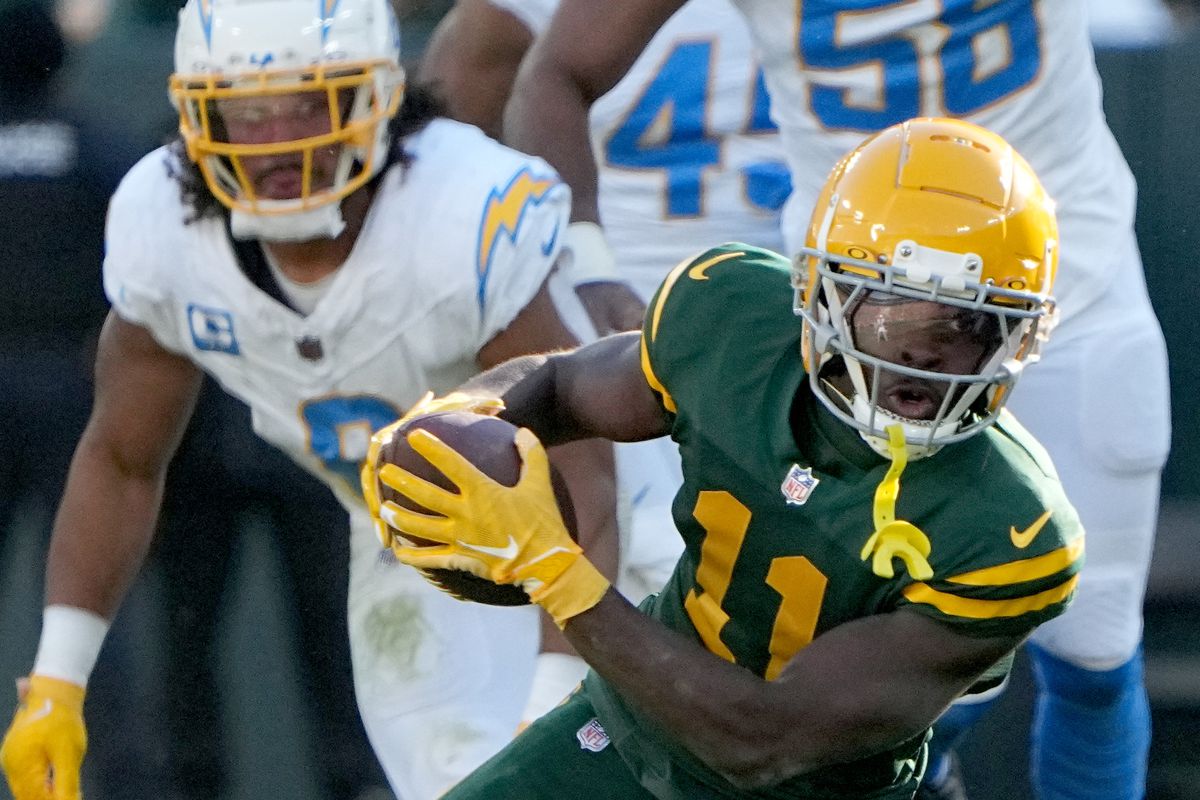 The Green Bay Packers finally put together a complete game and pulled off an upset, beating the Los Angeles Chargers 23-20 in Lambeau Field. I did not see this coming in any way shape or form. It was the best the Packers have played this year, maybe their best game since beating Dallas last year.
It seems the Packers have found a star in wide receiver Jayden Reed. And head coach Matt LaFleur is finally finding ways to get him the ball more. Against the Chargers Reed had 46 yards receiving and 46 yards rushing and a touchdown. When he gets the ball in space he is tough to grab hold of. Along with Dontayvion Wicks and tight end Luke Musgrave the Packers might have struck gold in this year's NFL draft.
The Packers gained over 390 yards for the third straight week and Jordan Love became the first 300-yard passer for the Packers since December of 2021. Love led the game-winning drive that ended with a 24-yard touchdown pass to Romeo Doubs with 2:38 time remaining. Amazingly the Packers' defense got two stops in the final two minutes to put the game away.
The Packers are now 4-6 after winning two of their last three games. They are on the fringe of the playoffs but that will probably change with a trip to Detroit on Thanksgiving and Patrick Mahomes and the Chiefs in Lambeau the following week. But the Packers did something I didn't think they had in them and beat a team they weren't supposed to beat. The Lions are a different beast, but anything can happen in a division game.
Enjoy your victory Monday. Go Pack!