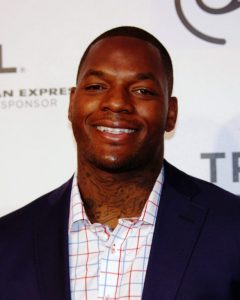 Packers' fans have rarely seen anything like the  "quickie divorce" from Martellus Bennett, who had signed a three-year, $21-million deal with the Pack during the March offseason. There are competing accounts from both sides about exactly what happened, so the facts have gotten muddled. However, we will try to make some sense out of all the confusion.
When the Packers released Bennett at the beginning of November, the reason cited was Bennett's failure to disclose his shoulder injury (a torn rotator cuff). Bennett took strong umbrage to this, claiming that the team doctor, Patrick McKenzie, was aware of his troubled shoulder at the time he signed with the team. On his Instagram account, Bennett stated that "[t]he Packers examined my shoulder on my visit March 10 and cleared it…"
Bennett's further comments regarding his discharge reflected his impression that Dr. McKenzie was encouraging him to play through the pain rather than to have the surgery, which was Bennett's stated preference. As such, Bennett claimed that his election to have surgery made the Packers see him as a financial liability for 2018, particularly given his known ruminations about potential retirement. Adding fuel to the fire, Bill Belichick then immediately inserted himself into the controversy by reclaiming Bennett for the Patriots — Bennett's former team with whom he'd just won the Super Bowl.
The controversy has generated a wide array of responses from those involved on all sides, including players, fans and management. Many past and present players (including Aaron Rodgers) have subsequently come to Dr. McKenzie's defense and dismissed Bennett's claims that the team was trying to screw him over in some fashion. Many Green Bay fans feel betrayed by Bennett and accuse him of abandoning the team while those holding the contrary view would point out that it's technically the Packers who dismissed Bennett, for reasons that remain arguable. In any case, there's no way to know for certain whether Bennett's departure will have any real impact on the Packers' chances of making it to the big game (BetStars has the team at 7/1 outright odds to win).
On the Patriots' side, the New England fans, who are more than happy to embrace Bennett once again, will argue that their team hasn't done anything untoward; they merely took advantage of an opportunity. However, disappointed Packers fans, as well as other teams who might feel slighted, could highlight the fact that Bennett specifically instructed his agent to inform teams not to approach him due to his injury, yet the Pats somehow found a way to quickly scoop him up. The chain of events is quite dubious, and it certainly doesn't make the oft-reviled Belichick a more sympathetic character.
The best objective analysis is that both sides were looking out for their own best interests. On the one hand, Bennett — who by all accounts seems to be suffering from a legitimate shoulder injury — probably decided that it wasn't worth it to continue aggravating it over the next eight weeks for a team that would end up with an average season record without Aaron Rodgers. He would rather have the surgery, make a full recovery and then see what comes next.
However, the next logical question is: "If he was so intent on healing and recuperating, then why the heck did he sign with the Patriots?" The logical explanation is that Bennett relished being part of a winning Super Bowl team last year and figured that the prospect of one more championship win would be worth further damage to his shoulder, particularly since this year might be the last real chance for the 30-year-old before retiring. In addition to the dreams of another championship ring, Bennett could be incentivized by money, based on statements he made back in February about how much easier it is to get endorsements when you're playing for a "winning team".
From Green Bay's perspective, by claiming that they released Bennett due to a "failure to disclose an injury," the Packers can now try to claw back about $4.2 million of the guaranteed money they gave to Bennett, if the league decides that Bennett did, in fact, conceal his injury before signing with the team. Moreover, they likely wanted to avoid having Bennett out for the rest of the season due to surgery, particularly given his $6.3 million signing bonus. One might decry the callousness of expecting a player to exacerbate an injury for monetary purposes, but isn't that exactly what Bennett himself has elected to do with the Pats? It's up to you to decide.