The 2018 season is very important for Green Bay Packers, as it is their 100th season, as well as being on the back of the 2017 season which saw them have a first losing season since 2008. There is no lack of confidence from both fans, pundits and betting sites on the teams potential, with bookmakers like Unibet pricing them as 27/20 second favourites to win NFC North Division. In light of this, we have taken the liberty of highlighting the players who are going to be key to their success.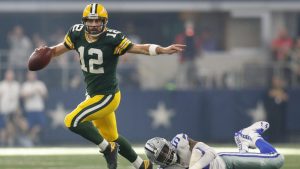 Aaron Rodgers
A major factor in the struggle the Packers faced in 2017 was due to their star quarterback Rodgers missing 9 games due to a broken collarbone. He is now healthy and his performances will go a long way towards defining their season, as he is arguably the best quarter back currently plying his trade in the NFL. He has been ranked the most valuable player in the NFL twice and is ranked first in NFL history in career passer rating and has been key to the Packers success in recent times.
Devante Adams
Packers fans are still not over the club letting star player Jordy Nelson leave, who was the favoured target of Aaron Rodgers, however Adams could serve as the perfect replacement. He is emerging as the top receiver within the team and is possibly becoming the best young receiver in the NFL at present. He is the only player within the NFL to manage more than 70 receptions and 10 touchdowns within the last 2 seasons, which is probably the main reason that he signed a 4 year contract extension last year, worth a massive $58 million.
Haha Clinton Dix
There were personal and reportedly contractual reasons why Clinton Dix didn't turn up to the first 3 open practises of this pre-season and it got fans very worried! He has a very disappointing last season though and will be looking to make amends this time round. 2016 was fantastic for him, as he made the Pro bowl and managed 79 tackles, 5 interceptions and 7 passes defended. With several players leaving Clinton Dix needs to really use his experience, be a leader and regain his 2016 form.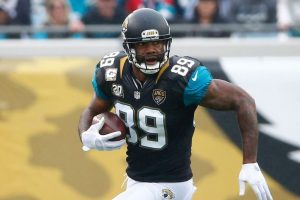 Marcedes Lewis
This signing adds another veteran to the ranks of the Packers, who is also a former Pro Bowler. He was a first round pick in the 2006 draft and has spent his whole career up until now at the Jacksonville Jaguars. He is 6 foot 6 and 267 pounds, making him very strong. He has a reputation as one of the best blockers in the tight end position and could be a vital signing for the Packers. He has thankfully only missed 22 games in his 12 year NFL career, showing he can be relied upon.
Kenny Clark
Clark was drafted to the Packers prior to the 2016 season to replace the retiring B.J. Raji. He is now considered one of the best young interior defensive lineman in the NFL and it is looking promising that he will be able to help to bolster the Packers backline in the upcoming season and work together to form a partnership with new signing Muhammed Wilkerson.