This is the worst time of the year in the NFL. Free agency and the draft are over, mini-camps are over. The only thing you like to see this time of year is nobody on your team getting arrested. So I might as well jump into the fray of meaningless July articles with my 2019 NFC North predictions. Here goes.
NFC North
The Chicago Bears are defending champs and had a fairly quiet offseason. Still most NFL Predictions have them right in the mix to win the Super Bowl this year. Me, I don't see it. Say what you want about Adrian Amos, the safety the Packers signed from the Bears, but he is certainly better Ha Ha Clinton-Dix, who the Bears signed to replace him. Clinton-Dix is a guy that was dumped from two teams last year, one of which gave up a fourth round pick to acquire him.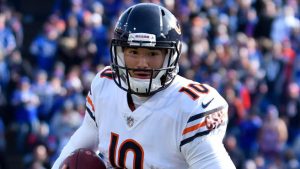 The Bears will take a step back on defense I think. Maybe not a lot, but any step back puts pressure on quarterback Mitch Trubisky, who needed the defense to overcome his mistakes on a regular basis last year. Trubisky did enough to keep the offense moving, but that offense doesn't scare anybody.
The Minnesota Vikings returned to normal after their magical run of 2017. They made it to the NFC Championship game, lost, then paid a ton for quarterback Kirk Cousins and promptly won five less games. This offseason they did nothing. Zip, zero, zilch. Cousins can light it up but he's just not a winner. And Mike Zimmer is not a head coach and it's catching up with him. Great coordinator, but not a great head coach. Vikings don't worry me at all.
The Packers made the most changes of the offseason, obviously. You know all of them so I will just say this defense has a chance to be very good if everybody stays healthy.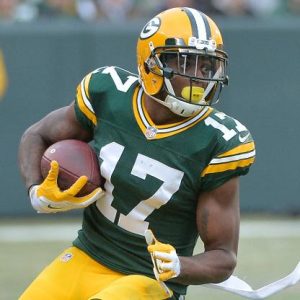 And on the other side of the ball new head coach Matt LeFleur brings a brand new offense to the team that I think will be a blessing to Aaron Rodgers. I expect an MVP type season for Rodgers. He has to justify his firing of Mike McCarthy last year.
The Detroit Lions, cellar dwellers last year, also made a lot of changes going into head coach Matt Patricia's second season. After adding edge-rusher Trey Flowers on defense Danny Amendola and tight Jesse James on offense, the Lions should be better on both sides of the ball. But like the Vikings, they have a quarterback who is not a winner. Matthew Stafford has taken them to the playoffs a couple of times, but doesn't have a win there. But they have beaten the Packers the last four times I think.
Order of finish:  Packers, Bears, Vikings, Lions. The Pack will be back.