The Green Bay Packers surpassed all expectations in 2019, in winning 14 games and advancing to the NFC Championship game. Though they got blown out by the 49ers a second time it's clear new coach Matt LaFleur changed the culture in his first year as head coach. The question is, can they maintain the winning in year two and take the next step?
Everybody knows how the last few years of Mike McCarthy's regime went down and how he was never able to get Aaron Rodgers back to the Super Bowl. The fact that LaFleur got within one game of it in his first season only puts the pressure on. But the Packers have the tools to keep it up. A Hall of Fame quarterback, a newfound running game, and two explosive edge rushers. Fill in some holes at wide receiver, tight end, and linebacker, and if you are betting using a NJ Sportsbook you will probably see the Packers' odds to win the Super Bowl next year right up there with the big boys.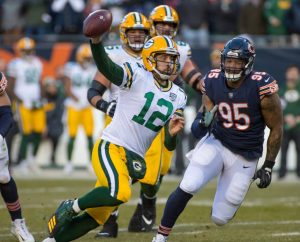 One thing everybody seems to be thinking is that Rodgers is in decline. I'm not buying it. This is by far the worst corp of pass catchers he has ever had to work with. To think that he still threw for over 4,000 yards is mind-boggling. Yes, he did miss some easy throws, especially in that last regular season game in Detroit. But, boy, did he make some clutch throws that either brought the Packers back or put the game away. And all the while learning a new offense and playing from under center far more than he ever has. I expect him to have a monster year next season.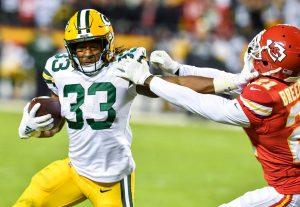 The Packers will need to get him more weapons, however. The young receivers did not pan out and two aging tight ends were of little help. Rookie tight end Jace Sternberger showed some signs he may be a good player, but his development was stunted by missing the first three quarters of the season due to injury. The receivers need a complete makeover. If only Davante Adams and Alan Lazard return that would be fine with me. Changes are already under way as LaFleur fired receivers coach Alvis Whitted today. Certainly a step in the right direction. The rest is up to GM Brian Gutekunst. I think they will need to make a trade for a veteran if they want immediate help.
I think this is going to every bit as interesting offseason as last year's was. The success they had this year mandates it. The defense was improved, especially in the points allowed category, but it sure was ugly at times. That has to stop. I like the new hire of Jerry Gray to coach the secondary. He brings a lot of experience that could be of use all across the defense.
Sunday will be tough for Packers' fans, but after that, things will heat up. Can't wait.