The Green Bay Packers open the 2020 season at the Minnesota Vikings for the first time in their history. While the Vikings have only been around since the 1960s, it's still amazing that the Packers never had to open a season in Minnesota. This one should be a dandy.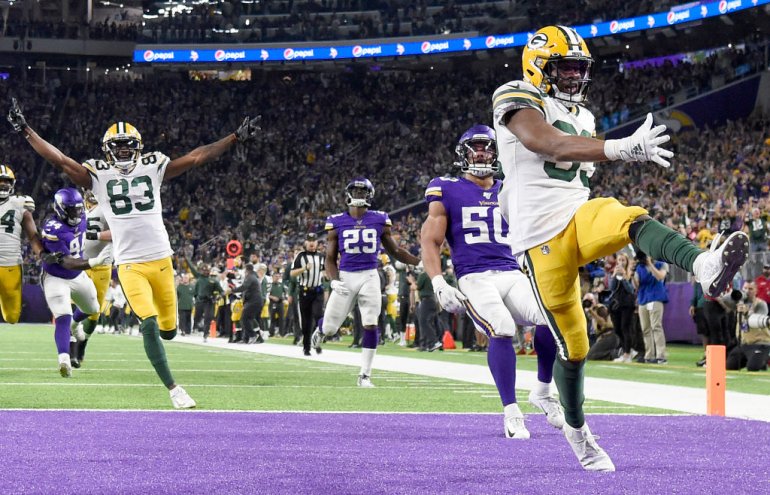 By the end of last season it was clear the Packers and Vikings were the best teams in the NFC North. The Vikings are 54-62-3 all-time against the Packers but being this is the first time that Minnesota is the host in week one is probably one of the reasons why the Packers will arrive at U.S. Bank Stadium as the underdogs for the game by 3.5 points according to the odds provided by SportsBettingDime. The Packers got their first win in that stadium last year so 3.5 might be a gift.
This game will be different than the 23-10 beatdown the Packers put on the Vikings last December 23rd. For one, the Vikings should have star running back Dalvin Cook back, who ran for 154 yards against the Packers in Lambeau in week two. Without Cook Vikings quarterback Kirk Cousins is just another Jay Cutler. It was good to see the Vikings re-up Cousins for a few more years, but I digress.
I have to say I don't really know what to expect from these two team this year. I do think the Packers will be better in year two under Matt LeFleur, but even so they might not win 13 games again. The Vikings are the Vikings under head coach Mike Zimmer. 13-3 three two years ago but 8-7-1 and 10-6 the next two years. Funny how they win 13 games with Sam Bradford and Case Keenum at quarterback but only 18 games in two years with the all-world Cousins. Like the Bears, the Vikings don't have a real quarterback.
I believe the Packers are the team to beat in the division but the Vikings could certainly make a statement by winning this game. Like I said, it should be a dandy!