The Green Bay Packers, like the rest of the NFL, have been easing back into business since last Tuesday. So far, so good for every team as only a few cases of the virus have been reported throughout the league. In fact, I'm guessing more players opted out than have been put on the COVID-19/Reserve list.
For the league to succeed this year it is imperative that the players follow the rules put forth by the NFLPA. One fail and they all could fail. Look at what a couple of idiots did in Major League Baseball. With that said, I think the Packers have the right man to lead them through this unique situation – head coach Matt LeFleur.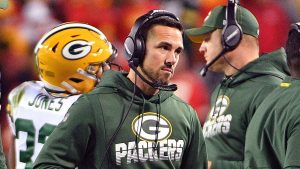 The NFL is back but this is not your normal NFL. No offseason, no preseason games, and very limited padded practices. How on earth are we going to figure out who to bet on?  NFL betting will be harder than ever as we don't know from week to week who will be available. It's going to be tricky. And that's what makes every team's head coach so important. I think LeFleur, being a younger head coach, not as separated from the players age-wise, gives him an edge dealing with this with his players.
LeFleur is not like old coaches like Bill Belichick or Bruce Arians or few others, even Mike McCarthy is getting up there. He doesn't need four weeks of two-a-days. I think LeFleur and his staff can relate to the younger players better, especially on the technology side. The Packers as an organization are one of the best in staying up to speed with available technology. I'm guessing that we will see a large increase in spending in that area at next year's Packers' Shareholders meeting, which hopefully will once again be at Lambeau Field.
This is a crazy challenge for a second year head coach, fortunately he has a 14-4 rookie season under his belt that proves his players seem to have already bought into his system and leadership. Even the old man on the team, quarterback Aaron Rodgers bought in even though this offense isn't predicated on the QB throwing for 350 yards every game. That, in fact, might have been his greatest accomplishment last year.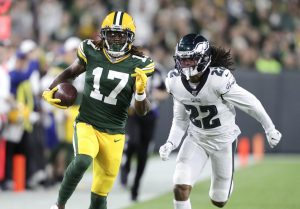 The Packers seem to be a popular fit to be one of the 2019 playoff teams primed to not make the playoffs this year. While I may have felt that way at times during the offseason, hearing LeFleur since training camp started, along with other players like Rodgers and Davante Adams, I have changed my mind. This might be the Packers' Super Bowl to lose. While everybody else whines about the virus (see Detroit), the Packers will quietly go about their business.
While I may have previously been against the NFL playing this year, unless the players screw this up, I don't think there is any reason the season can't be played. Will there be breakouts? Only if somebody screws up. I have gone to work every day for six months and just am smart about it. Wear a mask, wash your hands, it's not brain sturgeon.
Go Pack Go!