The Green Bay Packers have addressed their coaching staff with the hiring of two new coordinators. Now the attention turns to the players. While NFL free agency is still a month away it's not too early make a wish list. After having gone over a few of the lists of available free agents, I think there are some guys out there that can help the Packers.
Sign Aaron Jones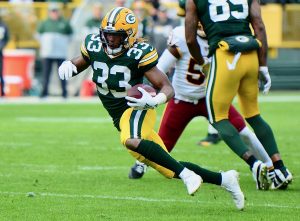 It begins and ends with Aaron Jones. Someway, somehow, they need to find a way to pay the man. What kind of message does it send to Aaron Rodgers about being all in if you let one of the best running backs in the league walk? They can't possibly be better next year without him. The Packers will not be Super Bowl favorites at many sites, like these, if they don't have Jones. At least in my humble opinion.
Find cornerback help
The Packers desperately need help opposite Jaire Alexander at cornerback, at both outside corner and slot corner. This is not a time to develop a young corner, the Packers need help now. Two guys that could help immediately are Richard Sherman and Xavier Rhodes. At 33 Sherman wants to play two more years for a contender. The Packers certainly qualify there, and Sherman is a pro's pro, even coming of an injury shortened season, he will be ready to play come fall.
Rhodes is two years younger and played for defensive backs coach Jerry Gray for six years in Minnesota. I'm guessing Gray would know how to get the best out of him.
At slot, Nickell Robey-Coleman would certainly be an upgrade.
Defensive line help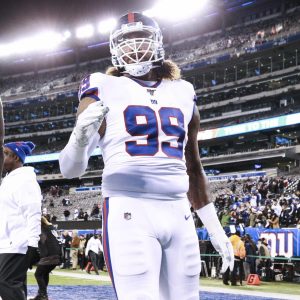 It's time to get Kenny Clark some real help. Dalvin Tomlinson or Big Cat Williams would be a huge upgrade over Tyler Lancaster and Dean Lowry. There are few other guys out there that could help immediately, like Justin Houston if you want a veteran. Romeo Okwara if you want youth.
Offense needs help, too
While defense will probably be the focus to start, the offense can use some help as well. How awesome would it be to land a guy like Allen Robinson or Will Fuller for Rodgers to throw to? Like the Bucs proved this year, you can't have enough star receivers. Put one of those dudes on the field with Davante Adams and Rodgers might hit scare Payton Manning's record of 55 touchdown passes.
More to come
Because of the salary cap dropping this year there could be a big purge of rosters in the coming weeks, so the pool of players is going to grow. Should be some quality players out there for the Packers to choose from.
The Packers need to find a way. This is not status quo time.