As the Green Bay Packers prepare for life after wide receiver Davante Adams one has to wonder about the golden opportunity the Packers had to set the franchise up for years to come. Packers' general manager Brian Gutekunst didn't have the walnuts his predecessor did when faced with the same situation in 2008. Or Gutekunst has a plan we don't know about. He better have, because he just blew the best chance he had to keep the Packers on top years into the future.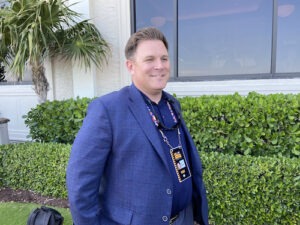 By putting all his eggs in one basket, a.k.a., Aaron Rodgers, Gutey played it safe. Just think what the Packers would have had in the draft this year had they traded Rodgers to Denver for what Seattle got for Russell Wilson. The Packers would be rich beyond the dream of avarice. It would have been the kind of bounty that even a poor general manager could probably hit it big. Gutekunst is a good general manager, so he could have possibly struck gold and set the Packers up for another 20-year run.
Yes, with Rodgers the Packers odds to win the Super Bowl are better. But are they really? You might be better off looking for the highest payout online casino and play some games there. Casinos are gaining momentum worldwide and the NFL is a hard league to bet.
Who is really calling the shots?
By trading Rodgers and Adams to different teams instead of a package deal they would have gotten the bulk of the picks this year and next instead of spread out probably until 2025. It blows my mind that a draft guy like Gutekunst didn't jump on that. If course, the decision wasn't ultimately his, I'm sure. I'm guessing Packers' president Mark Murphy wasn't about to let his golden goose walk out the door on his watch.
And it has been Murphy's watch in earnest since Ted Thompson retired in 2017. That is when he promoted Gutekunst to GM and restructured the front office giving him final say in all matters. I'm sure Murphy made it clear to Gutekunst that having a winning team and a home playoff game or two pays the bills around here. Winning a Super Bowl would be a nice boost for a short time, but it's not necessary to keep the team's coffers full. Winning in the regular season is good enough.
Under Rodgers the Packers are one of the most winningest teams in the NFL since he became a starter in 2008. He just led the Packers to their third straight 13 win season, something that had never happened in NFL before. The problem for Rodgers is not the regular season. His four MVPs attest to that. It's the playoffs where the evil Mr. Hyde usually makes his appearance. Rodgers simply hasn't been able to maintain the same level of play when it's win or go home. 
What about Love?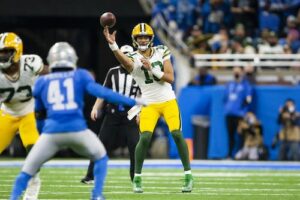 The Packers used a first round draft pick on Jordan Love two years ago and I to this day believe it was the right move. Rodgers is odd fella like Murphy said, and there was no assurance he was going to want to keep playing. And he wasn't playing at an MVP level by any stretch when Love was drafted. Love didn't set the world on fire in two appearances last year but he didn't stink it up either. Turning the keys over to him this year would not have been a bad thing. Especially given the young talent the Packers would have been able to put around him.
Instead the Packers have the game's most expensive quarterback, who is also one of the oldest. Rodgers professes his great leadership but many have called it questionable at best. And this year he will be trying to win a Super Bowl with all new receivers. And this is a guy who in the past said it takes years to earn his trust. 
If Rodgers bails before the end of the contract the Packers face a huge salary cap hit which will leave them with no way to rebuild except over many years. The Packers could have rode the perfect storm of draft capital to rebuild immediately. Instead they are stuck in harbor rebuilding an old boat.