Every once in a while, a fanbase will start to act like an insecure spouse over a certain player on their team. When the over under records are golden, and when there's an opportunity to win some serious cash, the stakes for some fans get all too much to handle. Not only is this the case with wins and losses these days, but it also involves players' health and well-being, as well as many smaller instances during a game.  
When passion and money are mixed together, one can expect some drama. This was the case when Green Bay Packer's left tackle David Bakhtiari tore his ACL in the latter portion of the 2020 NFL season and was subsequently out for almost two years. Those two years were shrouded in mystery and uncertainty, which caused some (at times) unbearable grief for fans.
Fortunately, the Packer faithful now have their future Hall of Fame left tackle back and performing out of his boots, much to the delight of everyone who follows the Pack! But the title of this article is not misleading in that there was a good portion of time when fans and pundits alike were wondering what Green Bay should do with the seemingly "useless" Bakhtiari.  
So, how did they get there? 
What Happened to David Bakhtiari?

 
On the 31st of December 2020, the All-Pro left tackle suffered a brutal tear in his ACL that sidelined him for those playoffs as well as for virtually the entire following season in 2021. He made a brief return to the field in the final week of the 2021 season against the Detroit Lions. However, he only managed to play 27 snaps and was subsequently ruled out of those playoffs, too.  
Immediately after his injury, the 30-year-old left tackle underwent reconstructive surgery but then required a second surgery to reduce the intense swelling in his knee. These two surgeries happened before his brief return against the Lions, and that return would prove to do more harm than good. Shortly after that return, he needed a third surgery that ultimately put his availability in the future in question. 
Now, when a player returns from a severe injury like a torn ACL, fans are understandably optimistic and excited about it because one wouldn't return from such a big injury without being cleared properly. And they had good reason to be excited.  
Bakhtiari is an elite player when he's healthy and earned first or second-team All-Pro honors in five straight seasons prior to his knee injury. He was named to the All-Pro first-team in 2020 despite playing only 12 games, also earning his third Pro Bowl selection. 
This production earned him a four-year, $92 million extension, but his subsequent injuries have prevented him from truly living up to the deal so far. Needless to say, he is a highly valuable piece to the Packer puzzle.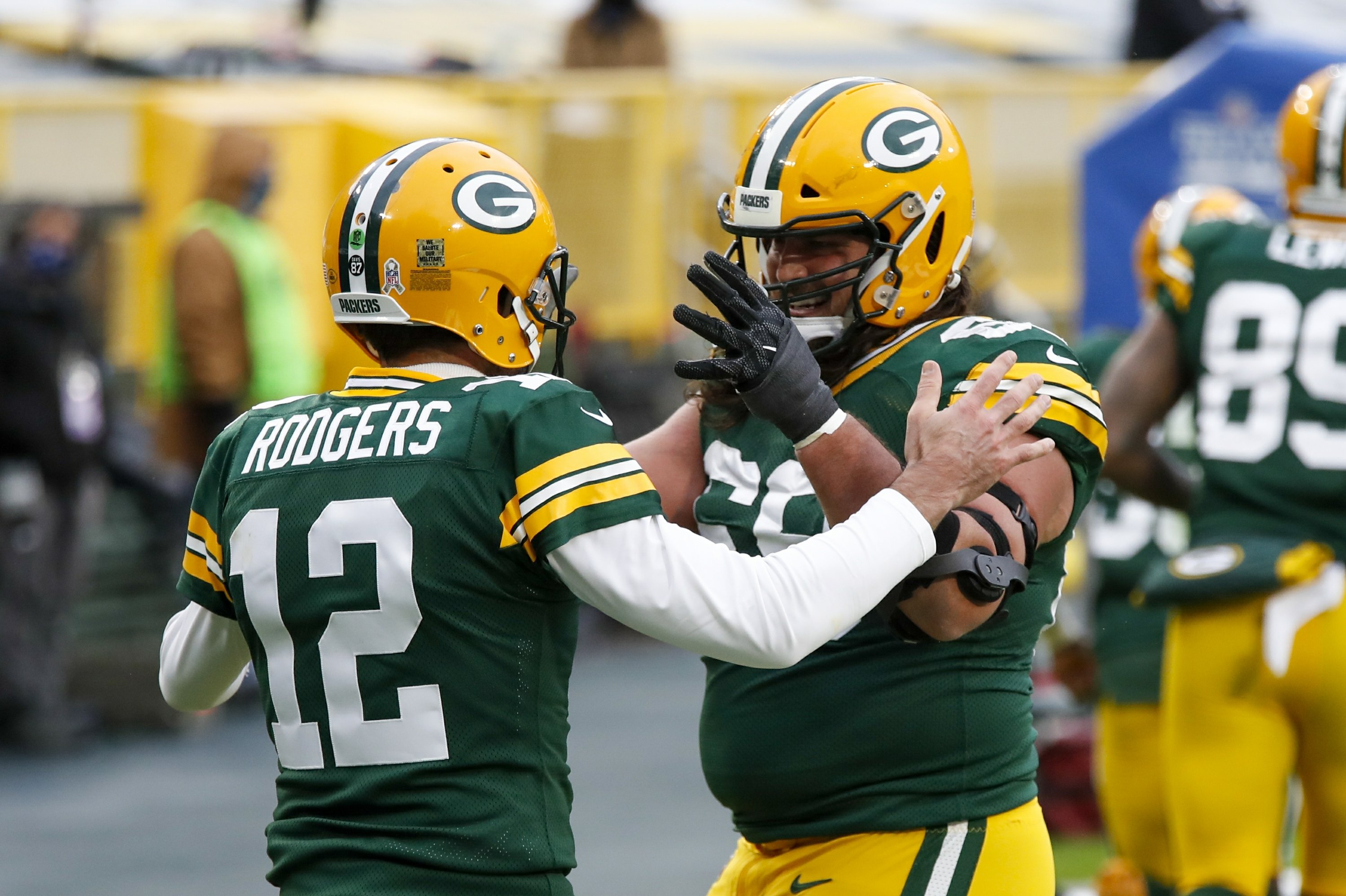 Doubt & Uncertainty
Bakhtiari's short-lived appearance in the 2021 playoffs just added fuel to the fire of some of the mystery that has shrouded his injury and questions about his long-term plans. Naturally, fans began to second-guess his commitment and loyalty and all of those honorable traits that seem to leave a fan's mind when an athlete doesn't perform how they want them to.  
As the 2022 season rolled around, Bakhtiari's status was still being heavily guarded as if it was a state secret. Fans began to doubt that he would ever return, and many began writing him off and calling for replacements and plans to be put in place to alleviate his absence.  
Articles were written about the narrative of Bakhtiari's perceived lack of intent to return and his possible commitment issues, and pretty soon, the entire footballing world had a similar story in their minds. It's safe to say that people wanted him gone.
A Hero's Return
With all the noise surrounding him, it was to everyone's surprise and amazement that he made his long-awaited return to the field on the 24th of September this year against Tampa Bay. Not only did he return, but he returned with a bang. While he only played 35 snaps in his return, this significant moment elevated his confidence in his next outing on the 2nd of October when he played 70 out of 73 snaps in a massive overtime victory over the New England Patriots.  
It's even safer to say that the Packers will not be getting rid of their star left tackle, who seems to be set for a big comeback season in Green Bay! 
Conclusion
The world of sports can be full of emotions, especially for long-time fans of the game. While this passion can lead to periods of unfair and unrealistic expectations of players like David Bakhtiari, that same passion is what fills stadiums week after week. It's a game of heart, after all!