"Stress and anxiety come from too much expectation and too much ambition" Dalai Lama 
The thing about expectation is it can really distort your enjoyment of the game. Yes, during a 3-game losing streak and dreadful season now is as good a time as any to seek inspiration from the likes of the Dalai Lama.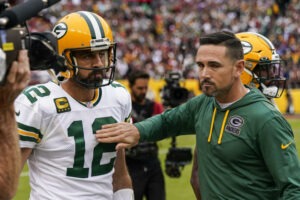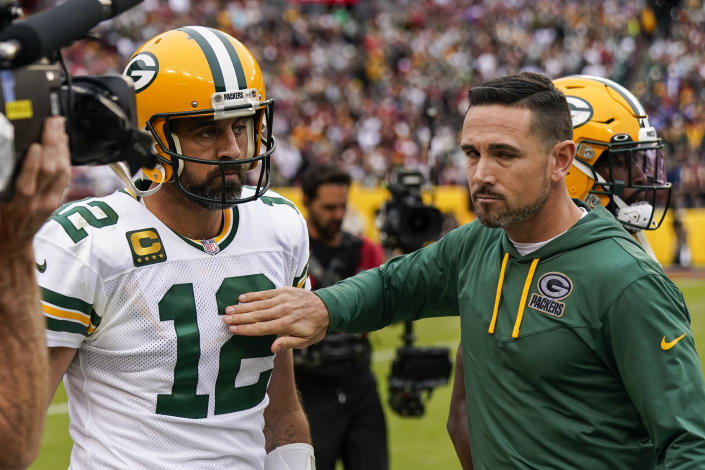 Fans of the New York Giants, Jets, and Seattle Seahawks began the season with little or no expectation of a great season. Low expectations = high satisfaction. Meanwhile, fans in Green Bay, Tampa and Los Angeles had reason to believe that their teams were Super Bowl contenders. 7-weeks into the season those high expectations are fueling plenty of panic and angst.
Grim outlook
The season isn't even at the halfway point. Do any of us see the Packers turning this around?
Speaking of expectations, which Packer players are playing at or above expectations? It's a short list that "may" include Rashan Gary, Kenny Clark, Randall Cobb (pre-injury) and Aaron Jones. Jones has been close to superlative considering his supporting cast. Clark and Gary have not been perfect but are mostly doing what they were projected to do.
Aaron Rodgers, AJ Dillon, Darnell Savage, De'Vondre Campbell, David Bakhtiari, Elgton Jenkins, Romeo Doubs, Christian Watson, Eric Stokes, Josh Myers, Jon Runyan Jr and Amari Rodgers headline a partial list of players playing somewhat, or dramatically below expectations.
It's hard to set expectations on coaches, but initially, Rich Bisaccia seemed to be at or above expectations. While Matt LaFleur, Adam Stenavich, and most of the coaching staff are clearly under expectations. As for much criticized defensive coordinator Joe Barry, he's been less than great, but how high were our expectations for him? This defense has "mostly" performed well enough to win. They're not dominant, or good enough to carry the unexpectedly bad offense and special teams units alone.
Offensive
With off-season losses and injury recoveries, we knew the offense would struggle. But no one thought it would be this bad. It remains to be seen if, just shy of his 39th birthday, Aaron Rodgers is still good enough to carry his team. He looks jumpy, even in clean pockets. He's missing more than his share of throws. NFL analysts say that beyond his erratic accuracy, his decision making is also poor as he's often missing open receivers. As Rodgers himself has said, the Packers no longer have the margin of error this team once did. With the talent and experience gap at wide receiver and tight ends being average, at best, they need the Rodgers of 2014, '20 and '21. Thus far he's not playing like a $50 million per year franchise QB.
The math doesn't work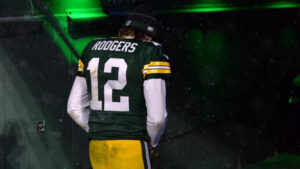 Subtract Davante Adams, superior play from Aaron Rodgers, thin talent at receiver and an up and down line and you can see things don't add up for this offense. Add in erratic special teams to a defense good enough to win, but not dominant enough to carry a team,… the expectations created in Spring and Summer appear destined to generate more stress and anxiety.