Do we want Troy Aikman or Tony Mandarich?
That's what I reflected on as I tried to think about the last time the Packers were in this spot. 1989 was the last time Packer fans contemplated a pick near the top of the draft.
The Green Bay Packers 2022 crash-and-burn train-wreck has come to this. If you're searching for positive news, a high draft pick is about the only thing after Detroit.
Dissecting this mess over the final 8
Beyond draft position, there's a lot to learn about this team between now and the season ender against Detroit on January 7th-8th.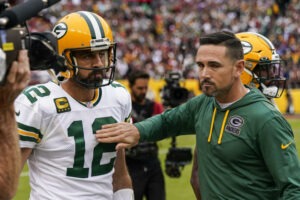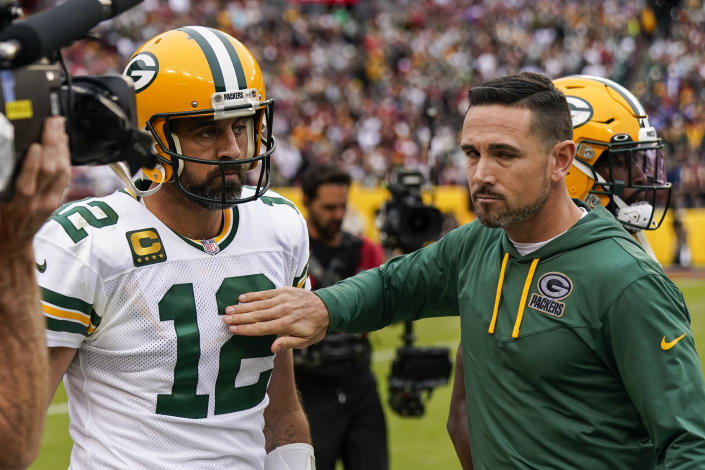 A house cleaning seems unlikely. Coach Matt LaFleur and G.M. Brian Gutekunst jobs seem to be safe, assuming they have enough earned confidence based on the preceding 3-years. Both will face increasing scrutiny. It's not a hot seat for Gutey and LaFleur–yet.
The end of the Aaron Rodgers era is happening before our eyes. How and when it will end is a story worth watching. His performance against Detroit offered numerous new low points in a very disappointing season for him. By simply showing up and playing next year, A-Rog is guaranteed $59-million. With that kind of money on the table, his retirement seems highly unlikely. What's harder to envision is a dramatic reversal in his performance. That means the rest of this season will sound like bagpipes at a funeral.
Adding injury to insult
The injuries sustained in Detroit may just be an oddly high number that sometimes catches up with NFL teams in this violent game. They may also be a hammer-stroke, devastating a team already in free-fall both short-term and long-term. As of this writing the Rashan Gary's injury sounds like an ACL. Christian Watson suffered his second concussion in back-to-back weeks, which is the kind of trend that can cut a career short. The severity of Eric Stokes and Romeo Doubs injuries have not yet been reported. These are significant young talents with medical outlooks that may doom this team for some time.
Of dollars and departures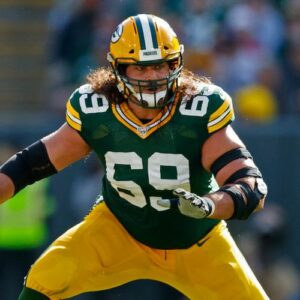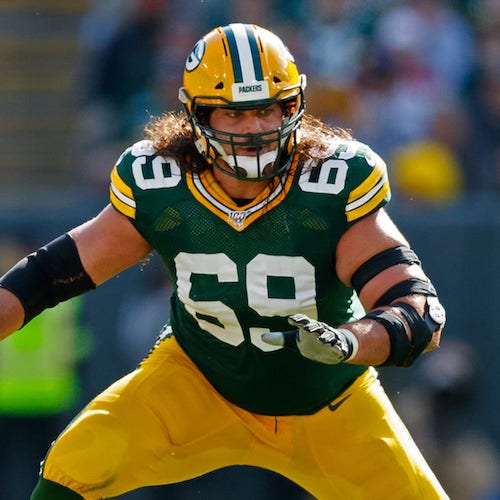 The contract futures of several players will be February and March stories. There's no bringing Aaron Jones, their best offensive player, back at his current cap number. Similarly, if 2023 looks as bleak as it might, the Packers may want to bite the bullet and take the cap hit sooner than later by releasing David Bakhtiari.
For true football fans there is something constructive to watch for over the next 8-9 weeks. The Packers should test the actual performance potential from Devonte Wyatt, Jordan Love, Kylin Hill, Zach Tom, Quay Walker, Samori Toure and others. Mathematically the Packers have not been eliminated. In reality, it's time to turn the second half of the season into an audition to figure out who can play.
It's also not too early to read the scouting reports on "phenom" college QB's Bryce Young, Will Levis and CJ Stroud, along with some highly ranked defensive lineman.  The Packers will be picking higher than they have in years. This pick has to be better than the 1989 selection of Tony Mandarich.