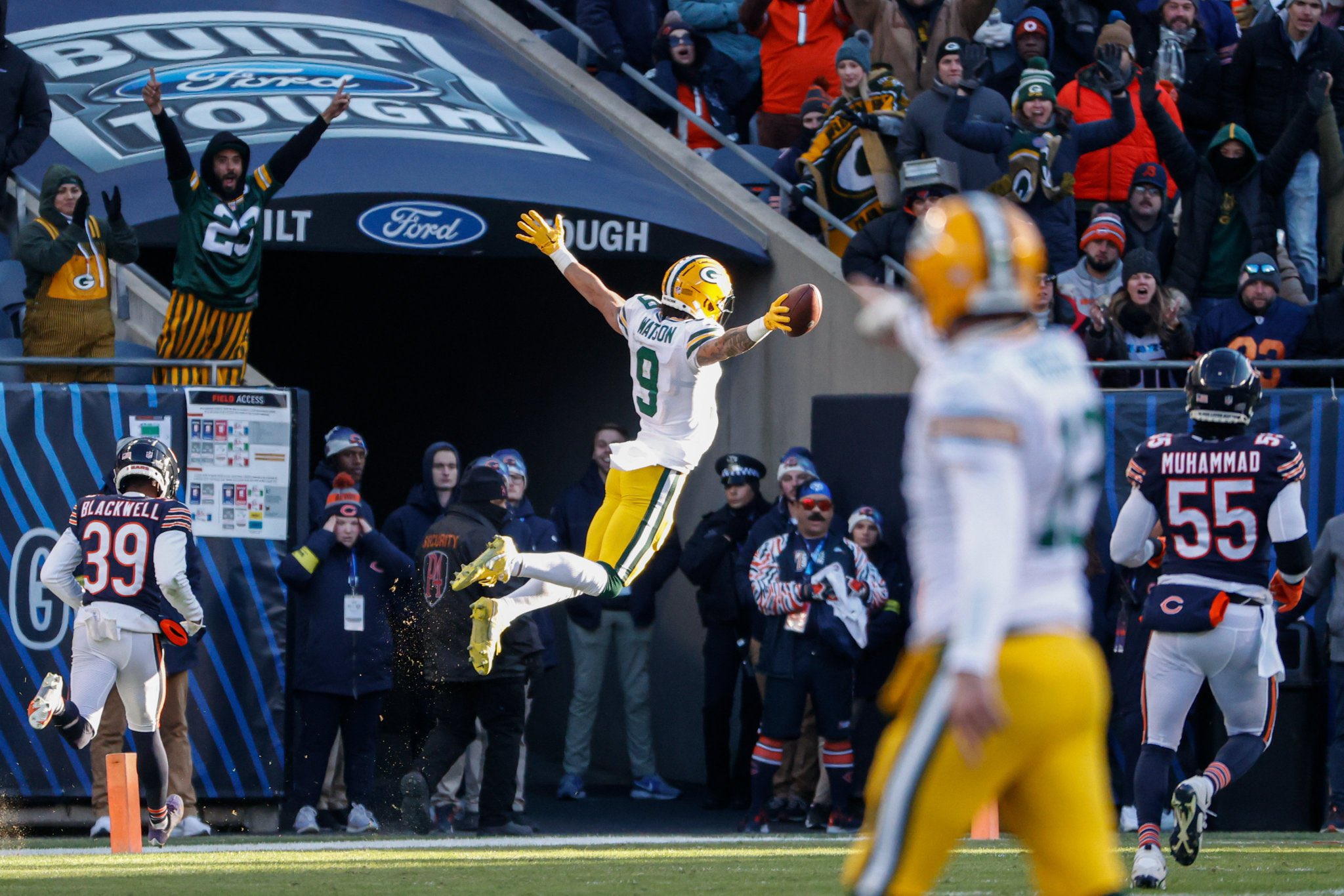 The Green Bay Packers avoided the ultimate embarrassment in their disappointing season. Thanks to a fourth quarter rally the Packers beat the Bears twice for the fourth season in a row. Losing to a 3-9 team is one thing, losing to the Bears is unacceptable. So even as disappointing as the season is, the Packers have beaten Brady, Belichick, McCarthy and the Bears twice. Some consolation anyway.
This game was following the M.O. of most Packers' games this year. Defense giving up huge plays, offense was stymied by a pitiful defense, and several special teams gaffes. Cornerback Jaire Alexander continued his disappointing season by getting burned badly by a "scrub" as he called Equanimeous St. Brown. But it was Alexander's interception with 2:57 time remaining that was the game saver. Three plays later Christian Watson went 46 yards for a touchdown and a two score lead. Game over.
The Packers' defense gave up over 400 yards yet again but did get the two fourth quarter interceptions to seal the deal. I was actually more concerned with how bad the offense looked for most of the game. Watson has put this team on his back the last four weeks. If not for him I don't know where there would be.
Beating the Bears sure makes the bye week more enjoyable. I think we as fans need this bye every bit as much as the team does. They are still alive, with a winnable game against the Rams on December 19. Meanwhile, the Jordan Love era is put on hold another week or two at least. Going to be a good victory Monday tomorrow.