Aaron Rodgers must be benched. Jordan Love has to play NOW! Joe Barry must be fired, yesterday. The defense needs to be torn down and rebuilt! We should tank for the highest possible draft pick.
These and other over-heated takes are all over the internet and various Packers coverage. Yes, I plead guilty, as I may have thrown gasoline on some of these fires. Sometimes, in a year of profound disappointments, we fans can hyperventilate, just a tad.
Proof is in the performance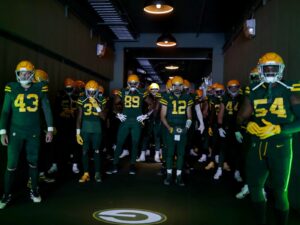 The Green Bay Packers have been to the playoffs 15 times in the last 20 years. 12 of those appearances came with division titles. Even a well-run franchise is going to turn in a stinker every few years. This is a well-run franchise.
Being a consistent winner and well run for most of the 30-years doesn't excuse or exonerate this dud of a season. Mark Murphy, Brian Gutekunst, Matt LaFleur and numerous highly paid, proven players on the team, all need a hard look in the mirror. Still, perspective is in short supply.
One win over the Bears changes…very little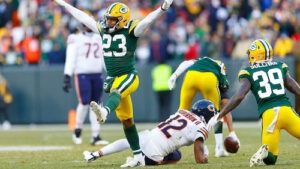 Until midway through the 3rd quarter on Sunday this game looked like too many other crushing disappointments we've seen this year. But then, the kid makes a few plays, the defense creates a few turnovers, and suddenly we see a Bears-Packers game we all recognize. The kind with the Packers on top.
Joe Barry is going to be replaced, it's only a matter of when. The Packers will be drafting higher than usual, the question is how high. The "will he" or "won't he" saga we've seen with both Rodgers and his predecessor will again be a story this spring. There is so much time for those discussions.
Live for the moment
Instead of looking forward, I want to enjoy today. It's possible, though unlikely, the Packers will win out. It's far less likely they'll steal a playoff spot. No matter, there is fun to be had.
Will Jordan Love get a start or 2, maybe even 3? Can Christian Watson keep up the magical pace he's set over the last 4 games? Is Keisean Nixon going to make Packer's fans forget Vai Sikahema and Desmond Howard, or are we just so shocked to see a returner run with some energy? Will Devonte Wyatt and Zach Tom get the chance to show that the 2022 draft class may be exceptional?
We'll have months to speculate about off-season drama. We'll have weeks more to sweat out our hopes for the draft. But right now it's December of 2022 and the Packers have 4-games to play with many storylines to write. Let's enjoy those stories. Hyperventilating can wait.