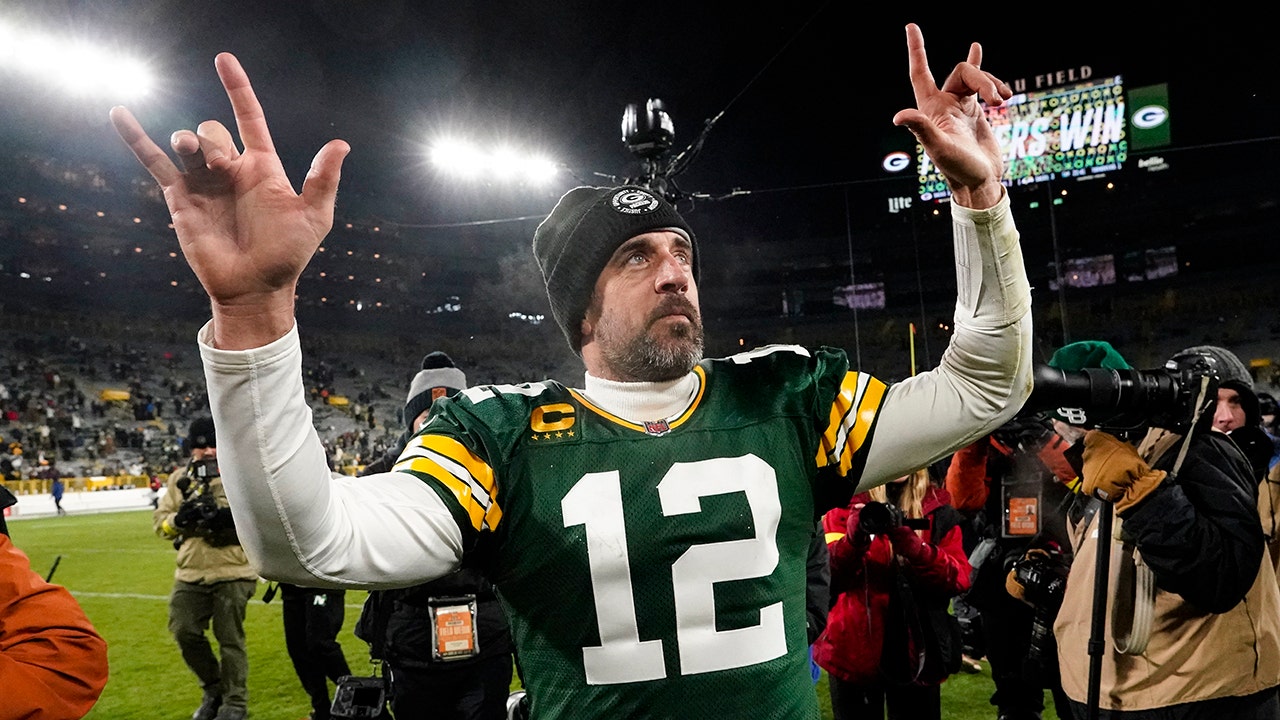 The Green Bay Packers will have a new quarterback under center when they open the 2023 season. Aaron Rodgers announced today that he intends to play football this year and he intends to play for the New York Jets. While this is not a surprise considering the events of the past 10 days, it is the first time we heard it from the horses mouth. It's officially Jordan Love time.
While Rodgers didn't go scorched earth on the Packers, he did throw a few subtle digs in against team management. He made it sound like it the Packers weren't completely honest with him about wanting him back. But for the most part the interview today with tank top guy was the Rodgers of the last year or so. All about love and nourishing good feelings and blah, blah, blah. There was absolutely no talk about football itself or the Packers team.
Amicable end
I think it was a good interview and I don't think there will be any hard feelings on either side. There won't be a five year cooling down period like Brett Favre needed. Rodgers praised the Green Bay area and the fan base so I can see him coming back on alumni weekends for many years to come.
Thought it took a while, the Packers made the right decision in the end. This is now a young team that needs its young QB on the field to grow with them. The Jets may not have seen the decline in Rodgers play last year, but I certainly did. Maybe with a dedicated offseason Rodgers will come back and have a great year. But the Packers weren't going to get that so they had to move on.
Brian Gutekunst took a lot of heat for taking Love three years ago, but had he not done it the Packers would be coming off a losing season with a soon to be 40-year old quarterback in decline and no replacement ready. Instead the Packers have a ready-to-go quarterback who can step right in and bring the Packers back to contender status quickly.
Hopefully the terms of the deal get hashed out soon so we can put this thing to bed.