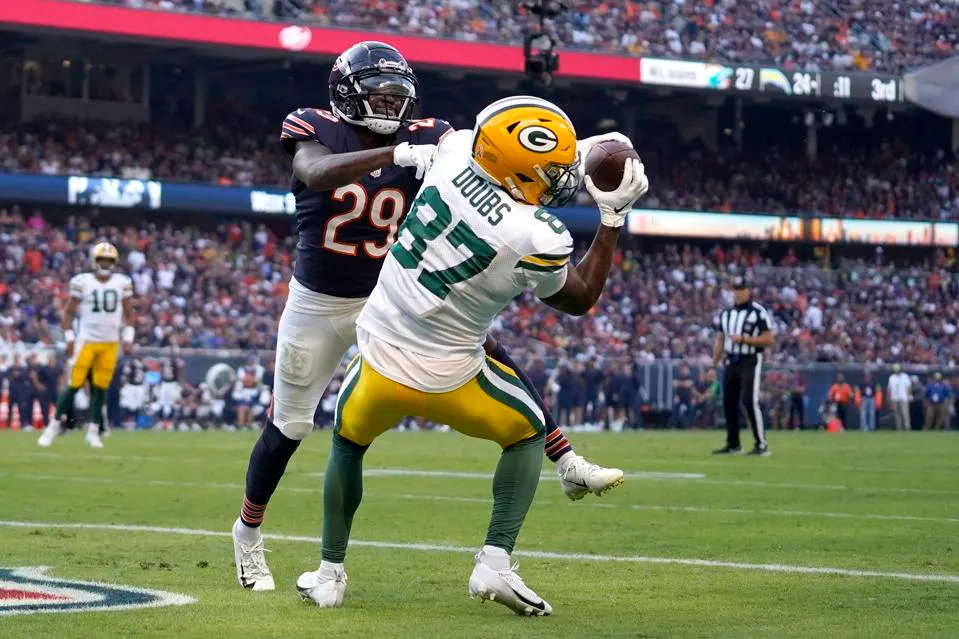 The Green Bay Packers opened the 2023 season with a resounding 38-20 win over the hapless Chicago Bears. While it isn't much of a rivalry anymore beating the Bears never gets old. While new Packers' quarterback Jordan Love looked like a seasoned vet in his first start post Aaron Rodgers I'm not sure if that says more about the Love or just how bad the Bears are. After all, they were the worst team in the league last year.
Love and the offense scored on their first drive of the day on a beautiful Love to Romeo Doubs touchdown pass. It was only 7-0 but Bears' fans already had to be a little queasy. The Packers offense bogged down a little after that and only mustered a field goal from rookie Anders Carlson before halftime. But they got things going in the second half and it spread to all phases of the team.
The Packers defense played very well against the best running quarterback in the NFL. There was pressure on Justin Fields almost every time he went back to pass. Yes, he got away a few times, but did minimal damage with only 59 yards rushing. The Bears offensive line was no match for the new and improved Packers defensive line. Just like the Bears pass catchers were no match for the Packers secondary.
This was one of the most complete team wins the Packers have had in a long time. Offense, defense, and special teams all made plays. Especially rookie Jayden Reed returning punts. If he keeps that up life is going to be a lot easier for Love. And it was good to see Carlson perfect on all his kicks and new punter Daniel Whelan boomed his punts.
We'll see what happens in Atlanta next week but this Packers team looks a lot better than the listless unit that finished last year. There is a new energy with all these young guys. They don't know they they're not supposed to be good right away. It's going to be an exciting year I think.