I like when my team does smart things.
Two trends led the Packers to trade Aaron Rodgers. His age trend, like all ages, only goes up. His performance trend, like that of all athletes, goes down proportionately with that aging.
Father time….
Fact: aging reduces athleticism. Players at Rodgers age don't run as fast or as elusively to escape or avoid hits as they could at 25 or even 35. Muscles and tendons weaken and become more prone to injury. Bones get more brittle, and recovering from injuries is slower.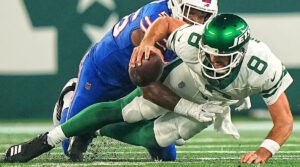 It's a major bummer for Aaron Rodgers, the Jets, Packers and all NFL fans to witness that injury Monday night.
Rodger's age isn't why he ruptured his Achilles tendon. But the passage of time and human physiology tell us that the risk of an injury like that or others only increase. Older players breakdown. Injury risk and degrading performance made trading Rodgers, not only a smart thing, but the only logical choice. Whether Rodgers should have been traded in 2022 is another debate.
Fans love stars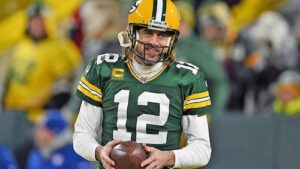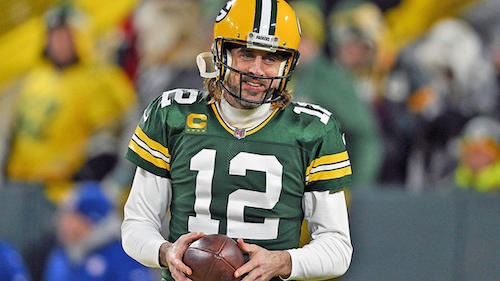 It's easy to see why many fans would have such an emotional investment in a player of his stature. It's not an overstatement to say that, at his peak, he was possibly the greatest QB in NFL history. His win-loss record combined with absurd stat lines, touchdown totals and shockingly few interceptions made him elite. Rodgers also had a flair for dramatic, come from behind wins. His legend created intense loyalty in most of the Packers fan base.
Setting emotion aside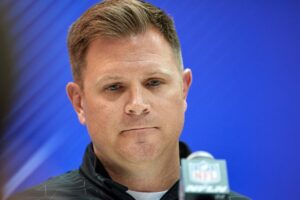 Unlike fans, Brian Gutekunst, Matt LaFleur and Mark Murphy had to set emotion aside. They had to look beyond Rodgers other-worldly talent to make a cold, calculating and rational decision about the best option for the Packers in 2023, and beyond. His degrading performance in 2022 wasn't an outlier, it was a trend. The central facts boiled down to trend lines that were not going in a better direction.
Strip away the broken relationship with Packer management. Set aside Rodgers' reputation for being high maintenance and wanting to run the offense his way. Forget the 1st round draft pick waiting behind him.
Those things mattered, but the decision was a recognition that Aaron Rodgers was getting older, and not better. Built into that calculation was that a devasting injury like Rodgers suffered Monday night was likely to happen, sooner than later.
Sometimes it's emotional for fans to see their stars fade.
Monday is a cruel reminder about aging in the NFL. Packers leadership was wise to move when they did.