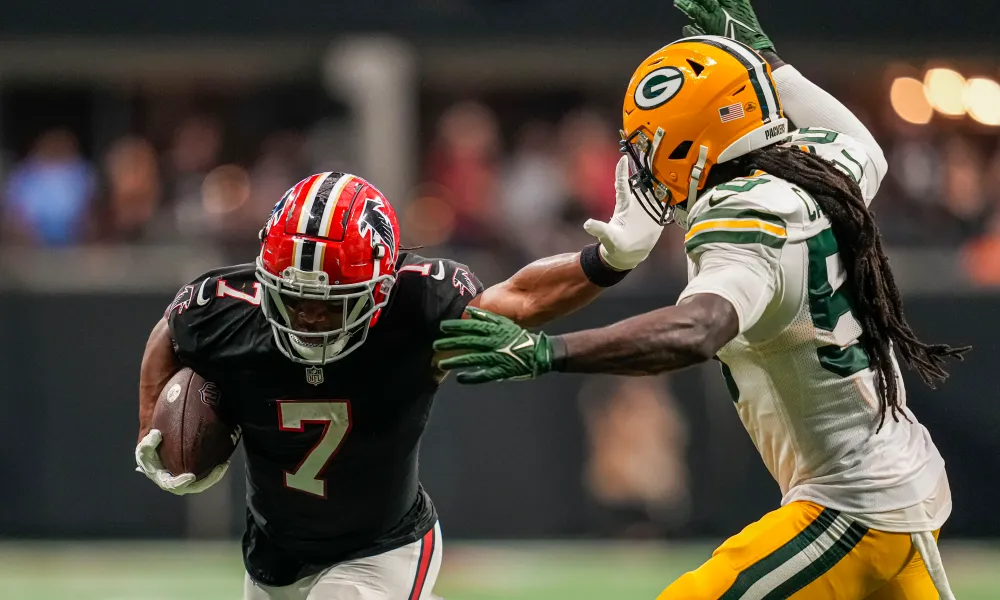 The Green Bay Packers' defense was supposed to be better. With eight first round picks they can't get worse, can they? Well, after two games the answer is yes, they can get worse. Today they were manhandled by the Atlanta Falcons who overcame a 12-point fourth quarter deficit to beat the Packers 25-24. In one of head coach Matt LaFleur worst games as a play caller, the defense needed to win the game and they failed miserably.
I was a believer in the defense even after it gave up 331 yards to the worst team in the league last week. I chalked it up to a gimmicky quarterback who is hard to contain. Today was just a thorough beatdown of Joe Barry's defense. They gave up 446 total yards and with the game on the in the fourth quarter they saved their worst for last. One stop is all they needed to win they game the essentially let the Falcons walk down the field and run the clock out to kick the game winning field goal.
If you can't stop a team even when you know exactly what they are going to do when can you stop them? It's over for Barry in Green Bay. Without a quick change Jordan's Love's first season as a starter will be a losing one.
Speaking of Love, he was very much a quarterback making his third career start today. Bad passes, bad reads, but also three touchdown passes. But with a chance to move the team into field goal position with a minute left, he went 0-4 Of course he barely was able to get off three of those passes due to the Falcons pass rush shredding a makeshift Packers' offensive line.
First signs of the adversity to come
Overall it was a pretty ugly performance but in the end the Packers had a chance to win and let it slip away. LaFleur had some of the oddest coaching decisions of his career. For one, why not attempt a 56-yard field goal indoors when your kicker already hit one from 57 in the winds of Lambeau? And when will he quit running a line plunge on first down? He must just love second and nine or something. He was thoroughly out-coached by Arthur Smith today. Something that has been happening with more frequency lately.
It's not the end of the world. The Packers were without left tackle David Bakhtiari, wide receiver Christian Watson, running back Aaron Jones. Left guard Elgton Jenkins left the game in the middle of the second quarter and didn't return. But the Lions came back to reality today and lost to the Seahawks at home, so the Packers are still in first place in the division.
The Packers will finally get a home game next week against the New Orleans Saints, who will be coming off a short week after playing at Carolina tomorrow. Hopefully Lambeau is rocking.