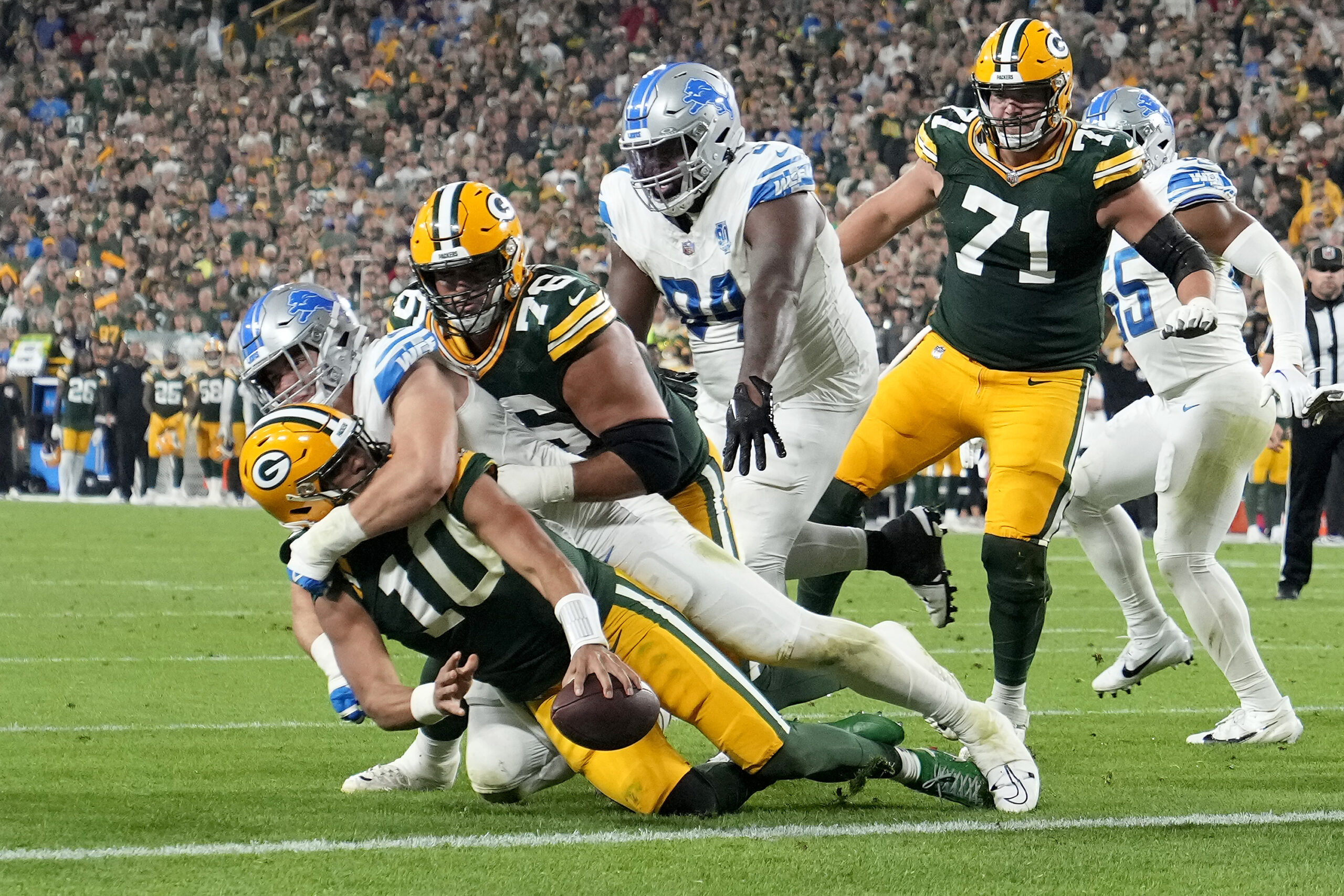 It was apparent from the start, the Green Bay Packers were not ready to play football last night. It was one of the most embarrassing losses in head coach Matt LaFleur's five year tenure as head coach. It was also another sign that LaFleur and his staff should be firmly on the hot seat the rest of the season.
The decision to hire Joe Barry as defensive coordinator is the gift that keeps on giving if you are an NFC North division rival. Once again Barry's defense showed little resistance to an offense that has talent at skill positions. Against teams like New Orleans who started a fourth string running back, the defense is fine. Against a team with weapons like the Detroit Lions have, the defense is powerless to stop them.
Thanks to the Packers pathetic Milwaukee fan base, half the stadium was filled with Lions fans, making it a home game for the Lions. It was quite the opposite as last week when Green Bay fans were as loud as I have ever heard them. That's no excuse for not being ready to play, though. That falls on LaFleur.
Clueless on offense
The Packers had no game plan to attack the Lions' defense. None. They could not protect quarterback Jordan Love, and they couldn't run the ball. LaFleur had no answer. It's hard to understand how a team could be so poorly prepared for a division opponent they see twice a year.
There is absolutely no way the Packers can be contenders with Joe Barry as defensive coordinator, so this is likely a lost season for the team. LaFleur won't fire his buddy even though even the lowest IQ football fan can see how bad he is. Any momentum they had at the end of last season did not carry over. They have gotten worse.
The Packers have ten days to absorb this beatdown before traveling to Las Vegas to face the Raiders. They follow that with a bye and a trip to Denver. If the Packers can't beat those two teams it will turn up the heat on LaFleur and Barry even more. It's now a season on the brink.