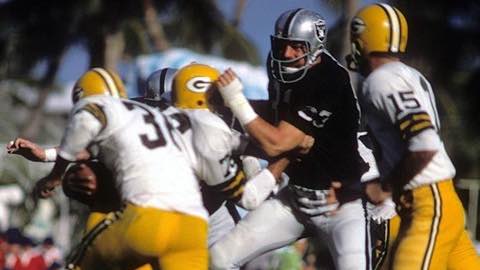 Super Bowl II, held on January 14, 1968, was a spectacle of football excellence that showcased the unmatched prowess of the Green Bay Packers. Facing off against the Oakland Raiders, the Packers put on a performance that solidified their place in NFL history. Let's take a closer look at this iconic matchup.
The Road to Super Bowl II:
The 1967 NFL season was a remarkable journey for the Green Bay Packers. Under the legendary coach Vince Lombardi, the team finished with a 9-4-1 record, earning them the NFL Western Conference championship. In the playoffs, they defeated the Dallas Cowboys in the "Ice Bowl," a game often regarded as one of the greatest in NFL history, to secure their place in Super Bowl II.
Looking to play the casinos in India? Now you dive in to find INR-friendly offers to find poker, betting, and casinos games. Check out the top 10 online casinos to find a decent casino for you. If you have any questions you can explore SlotsUp's goals for more about the project and what to expect. Get in on the action now.
The Raiders' Challenge:
The Oakland Raiders, led by head coach John Rauch, entered Super Bowl II with a record of 13-1, representing the AFL. They were a formidable opponent, known for their explosive offense and a strong defensive line. However, they were up against a Packers team that was firing on all cylinders.
Super Bowl II Showdown:
The game took place in Miami's Orange Bowl, and it was clear from the beginning that the Packers meant business. Bart Starr, Green Bay's star quarterback, orchestrated the offense with precision, throwing for 202 yards and one touchdown. The Packers' ground game was equally effective, with running back Donny Anderson rushing for 62 yards and a touchdown.
The Packers' Defense Shines:
While the offense did its part, it was the Packers' defense that truly stole the show. They intercepted Raiders quarterback Daryle Lamonica three times and forced him into a dismal 15-for-34 passing performance. The Packers' defense limited the Raiders to just 14 points, a testament to their skill and determination.
Final Score and Legacy
The Green Bay Packers emerged as the undisputed champions of Super Bowl II, defeating the Oakland Raiders with a final score of 33-14. This victory marked the Packers' second consecutive Super Bowl win and firmly established them as one of the greatest franchises in NFL history.
Super Bowl II was a defining moment in the Green Bay Packers' storied history. Led by Vince Lombardi, Bart Starr, and a dominant defense, they showcased the epitome of teamwork and excellence. The Packers' victory over the Oakland Raiders in this championship game is etched in NFL lore as a testament to their football prowess and unyielding spirit. It remains a cherished memory for Packers fans and a reminder of the franchise's enduring legacy in the world of football.